BAIM Institute for Clinical Research
Creating what's next when a revered brand graduates from Harvard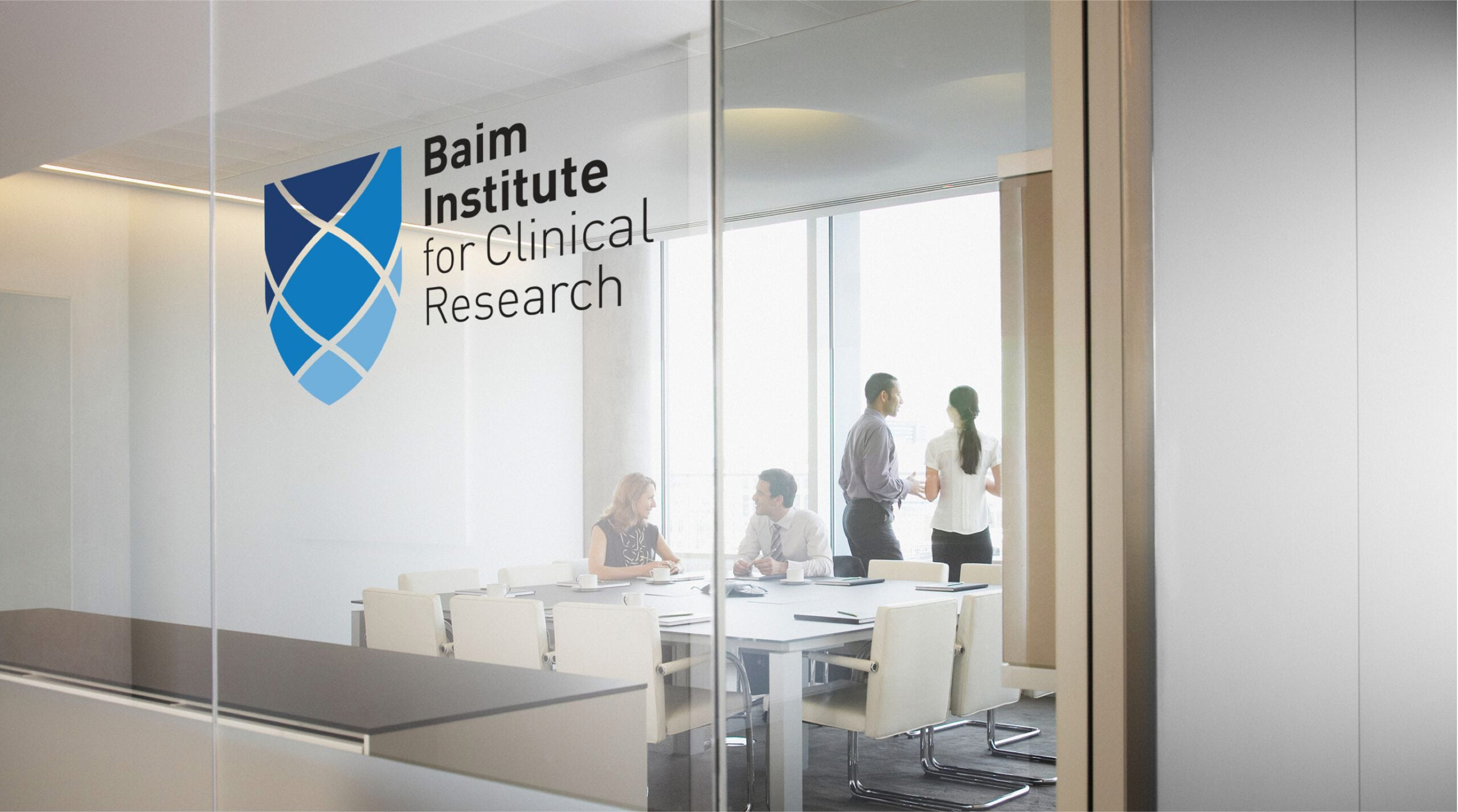 Look to your origin story and make it new again.
The Harvard Clinical Research Institute (HCRI) needed to grow beyond Harvard's sphere to attract more diverse faculty and a broader sponsor list. Sequel led the team to focus on one of the institute's founders, Dr. Donald Baim, to honor and reinforce all the values that made the institute great — and to drive future success.
In looking at the vignettes from the early days of the research group, and in collaboration with the client team, the name "Baim Institute for Clinical Research" rose to the top as a powerful yet authentic way to tell a new story. Activating this new strategy, a dynamic yet sophisticated identity was developed to reinforce their academic passion for innovation and leadership.
We delivered the new brand identity through "day one" launch collateral, employee training materials and an engaging new digital presence.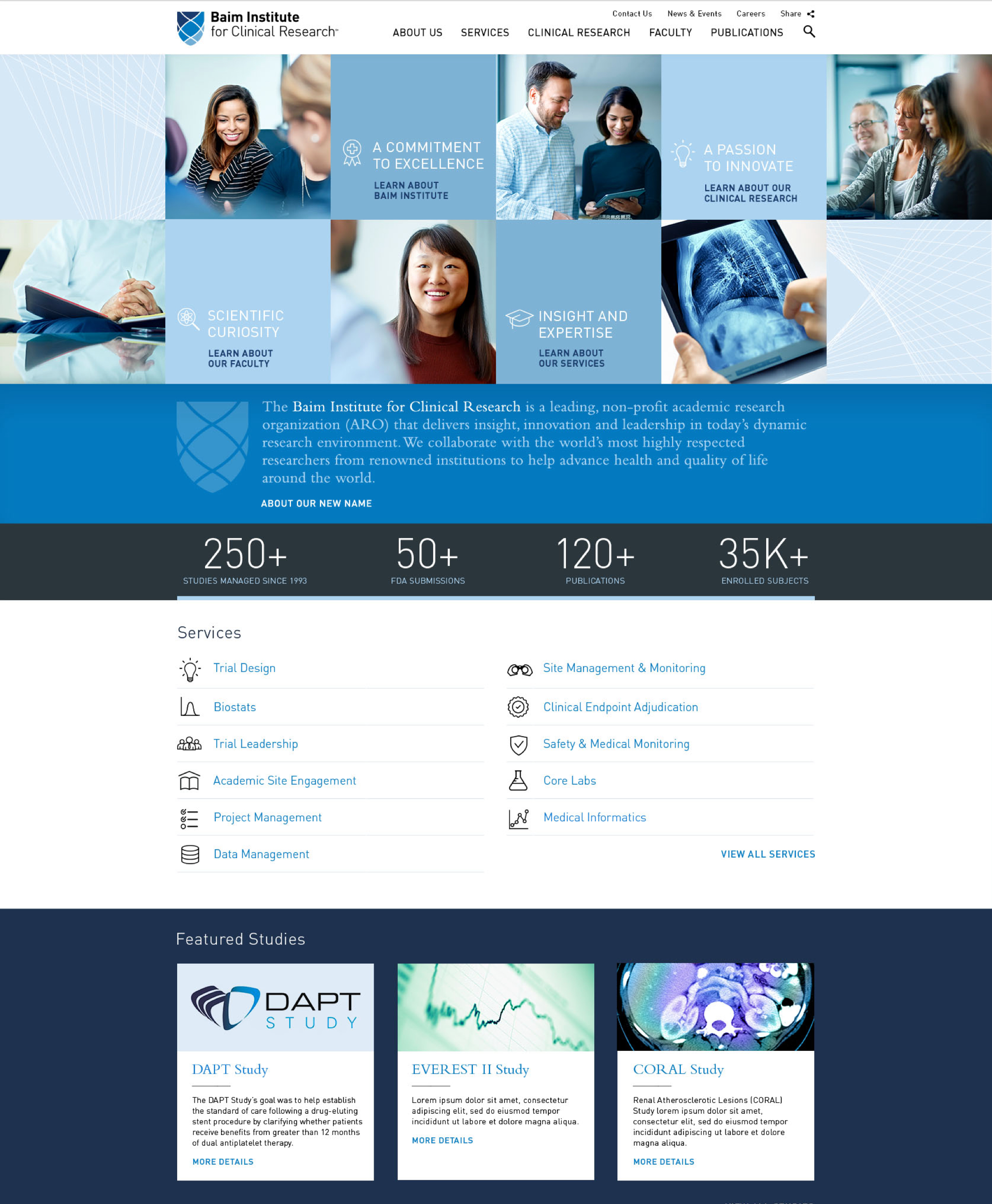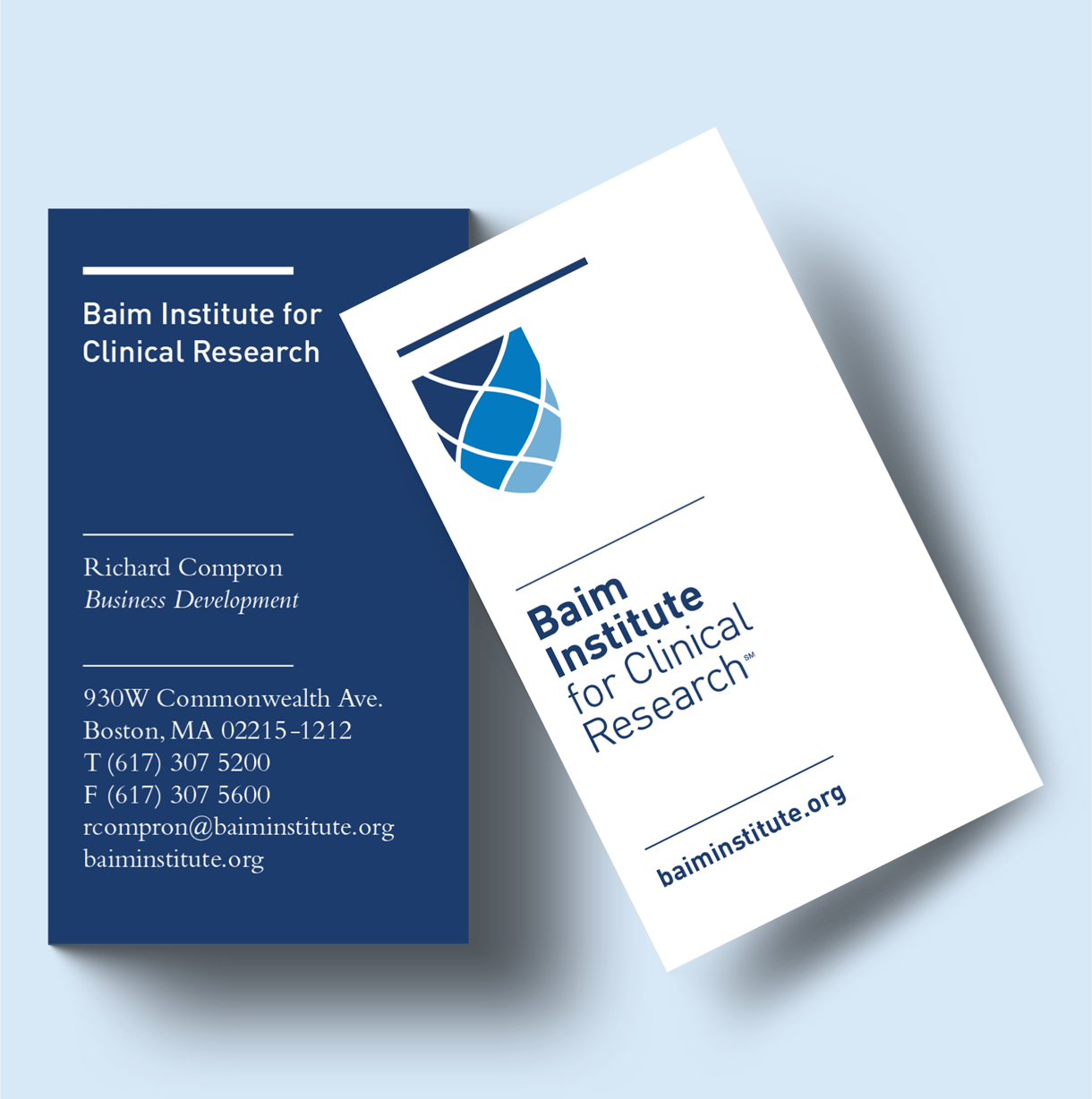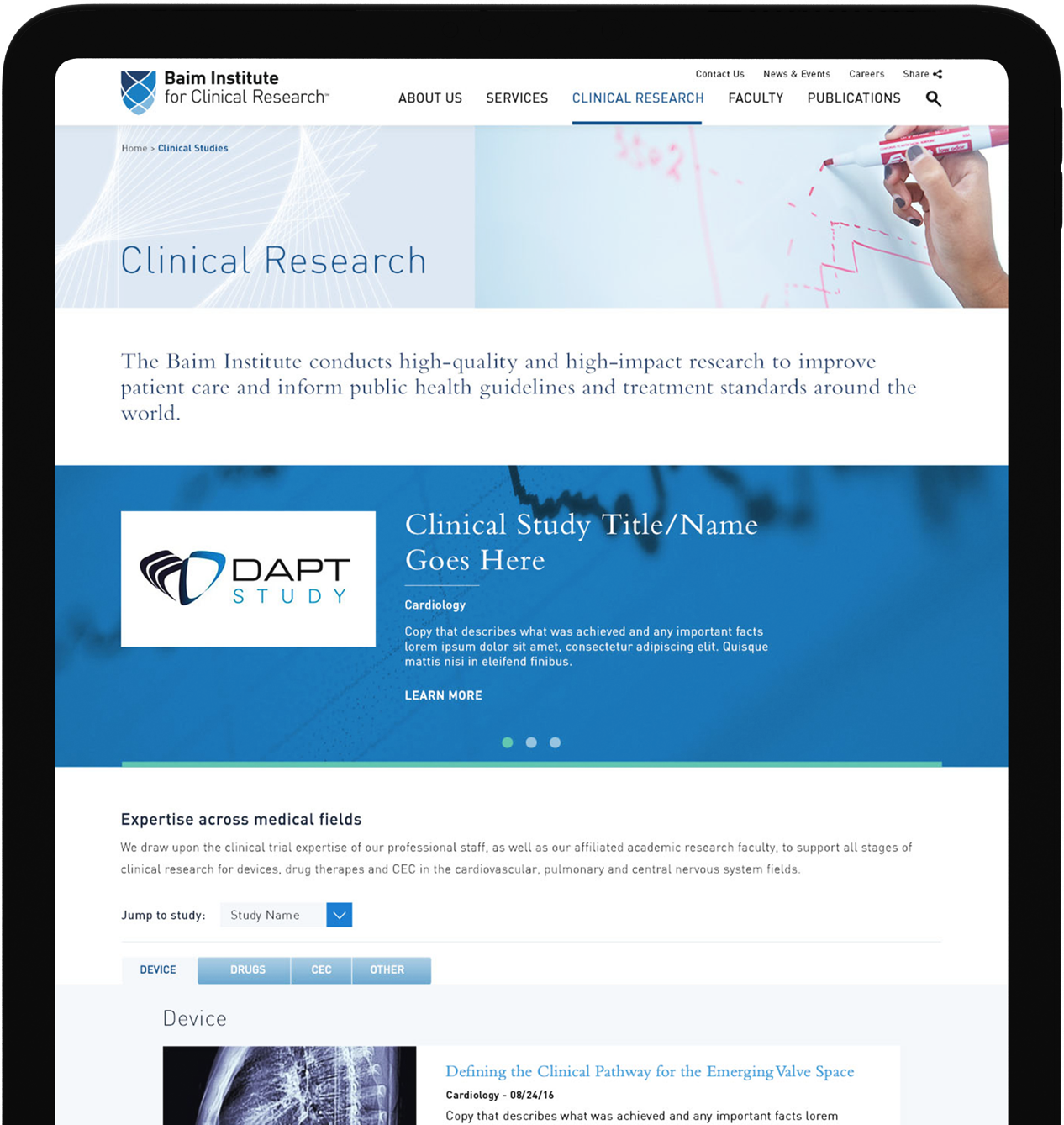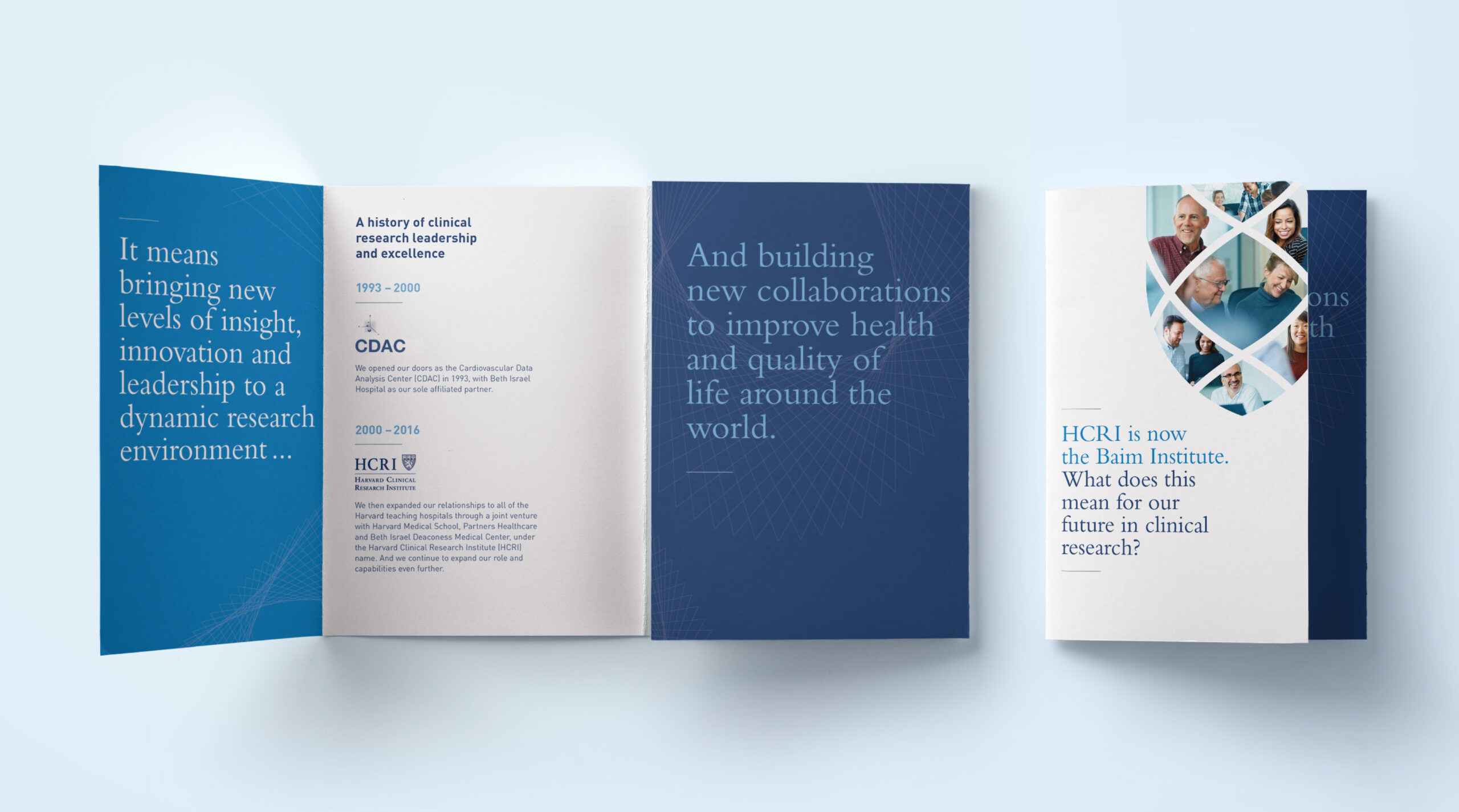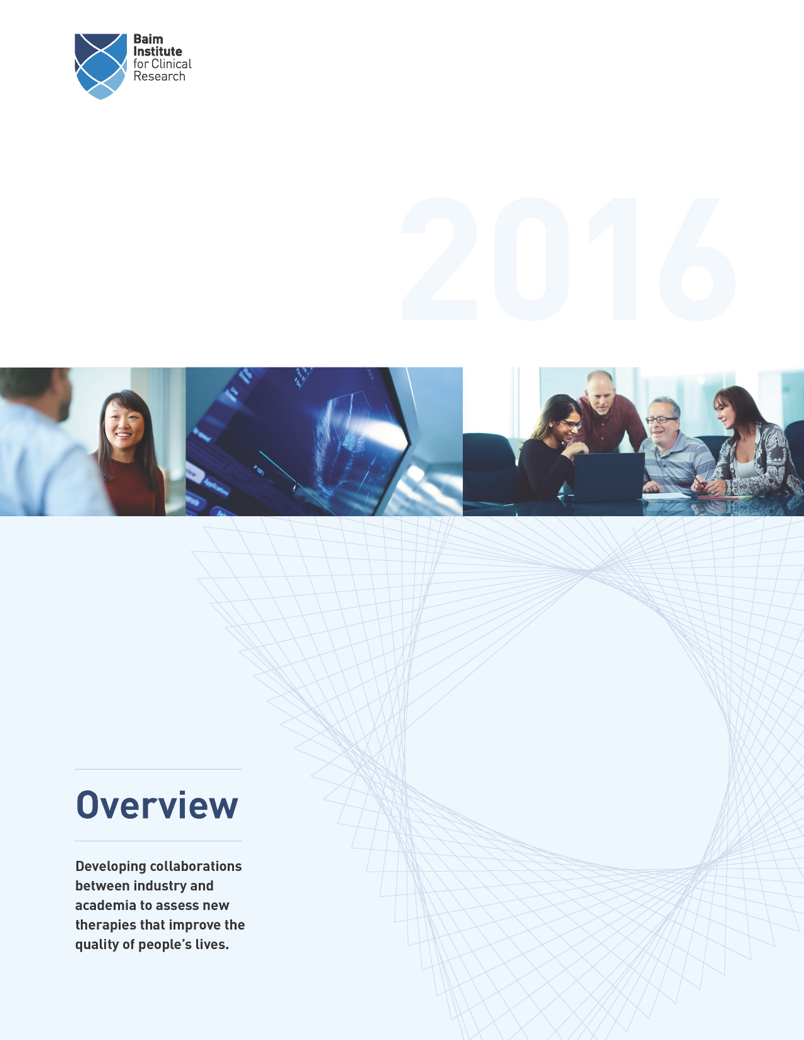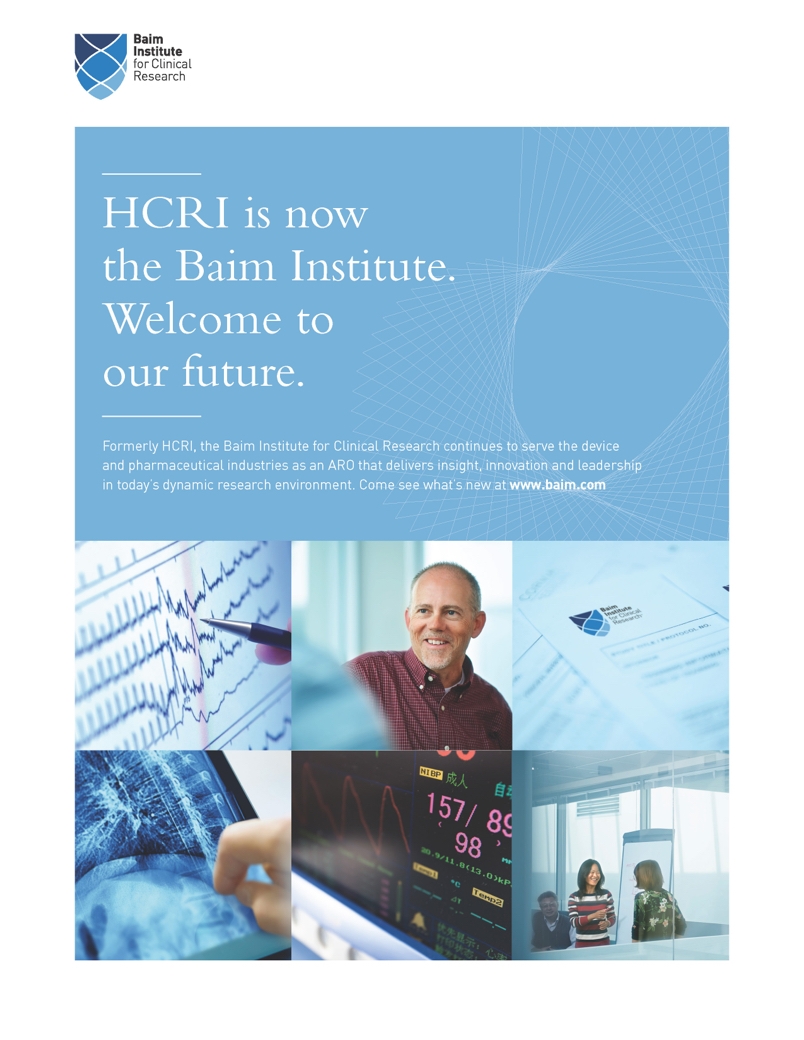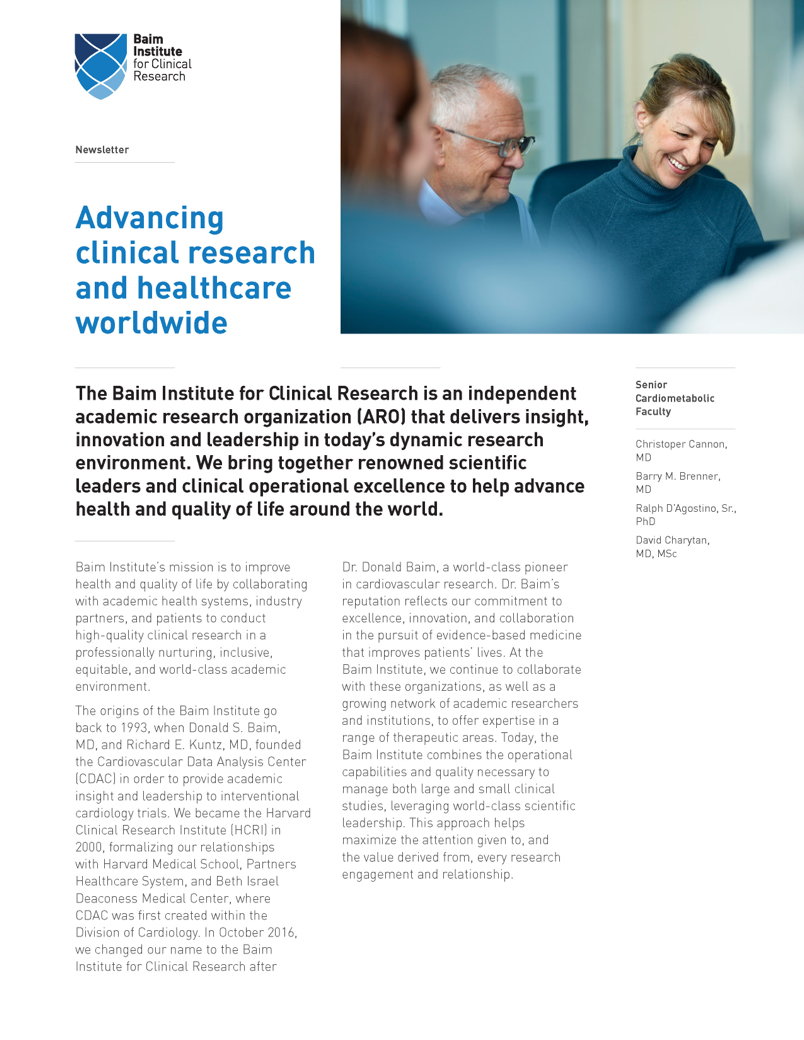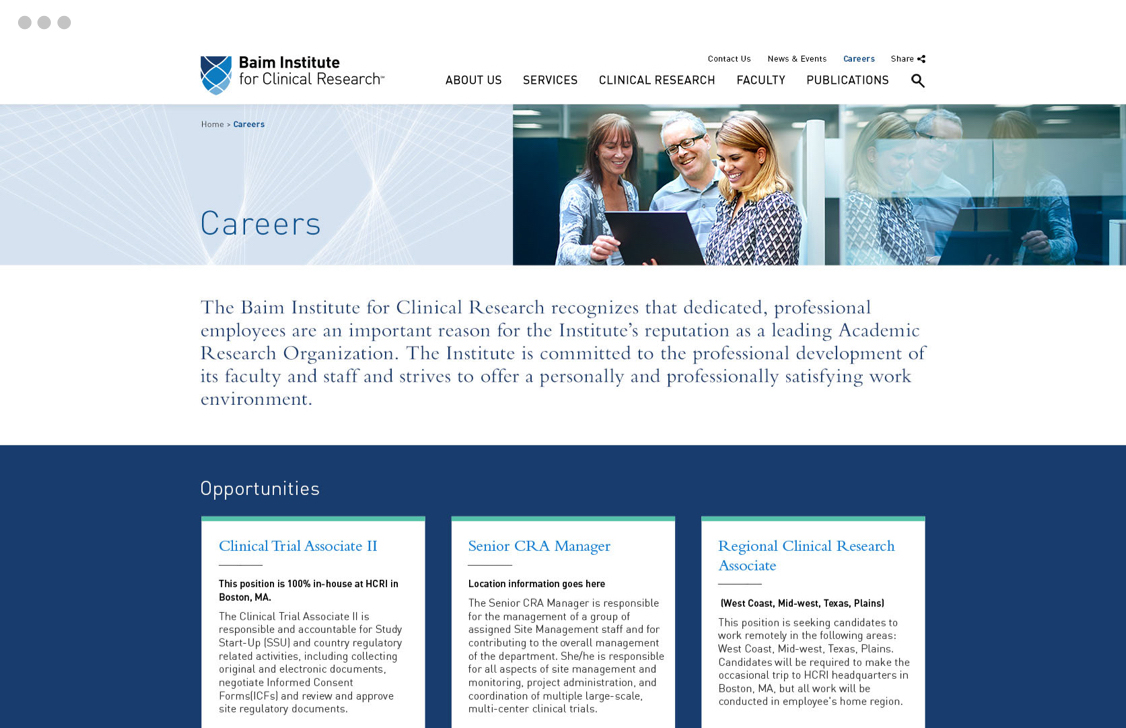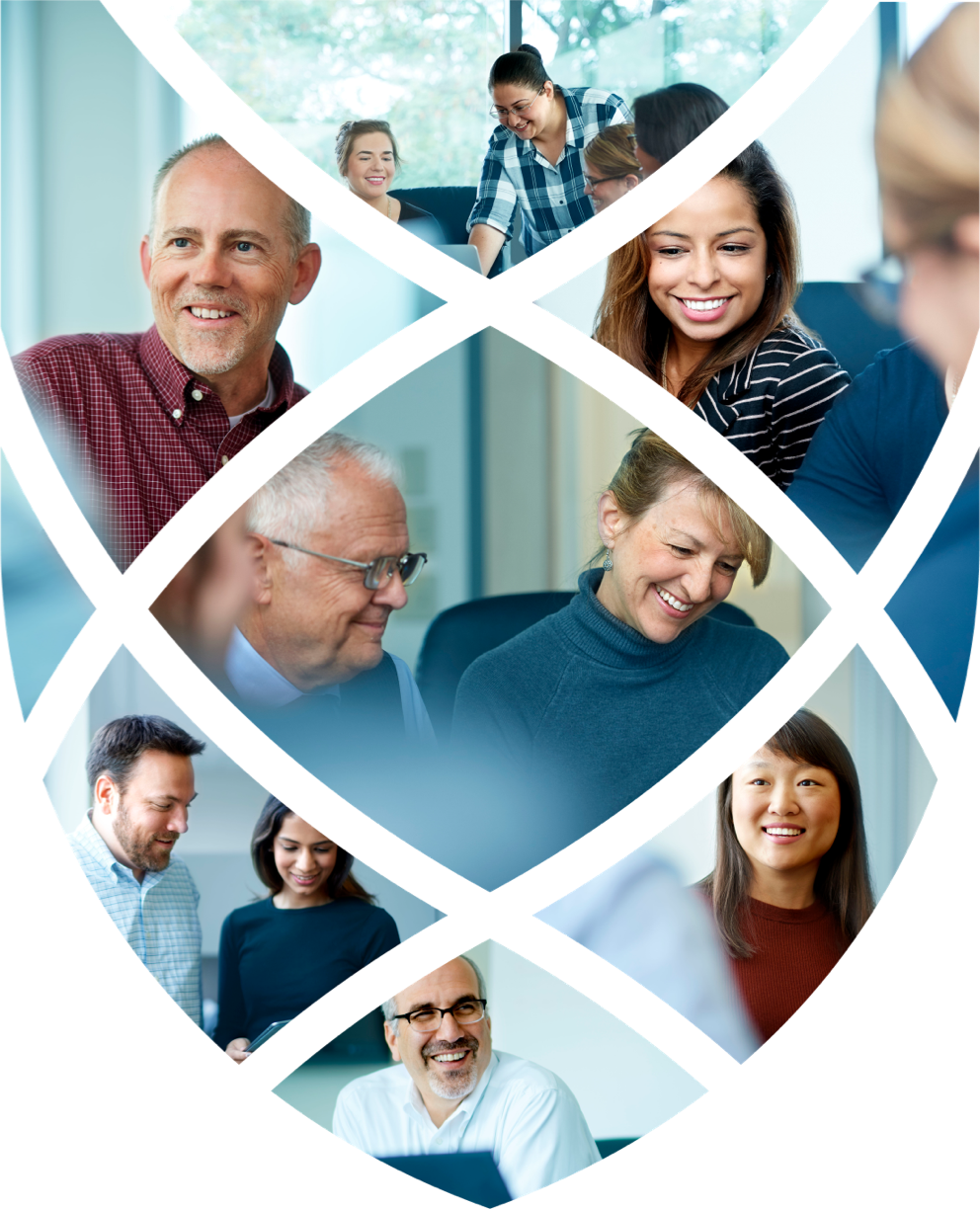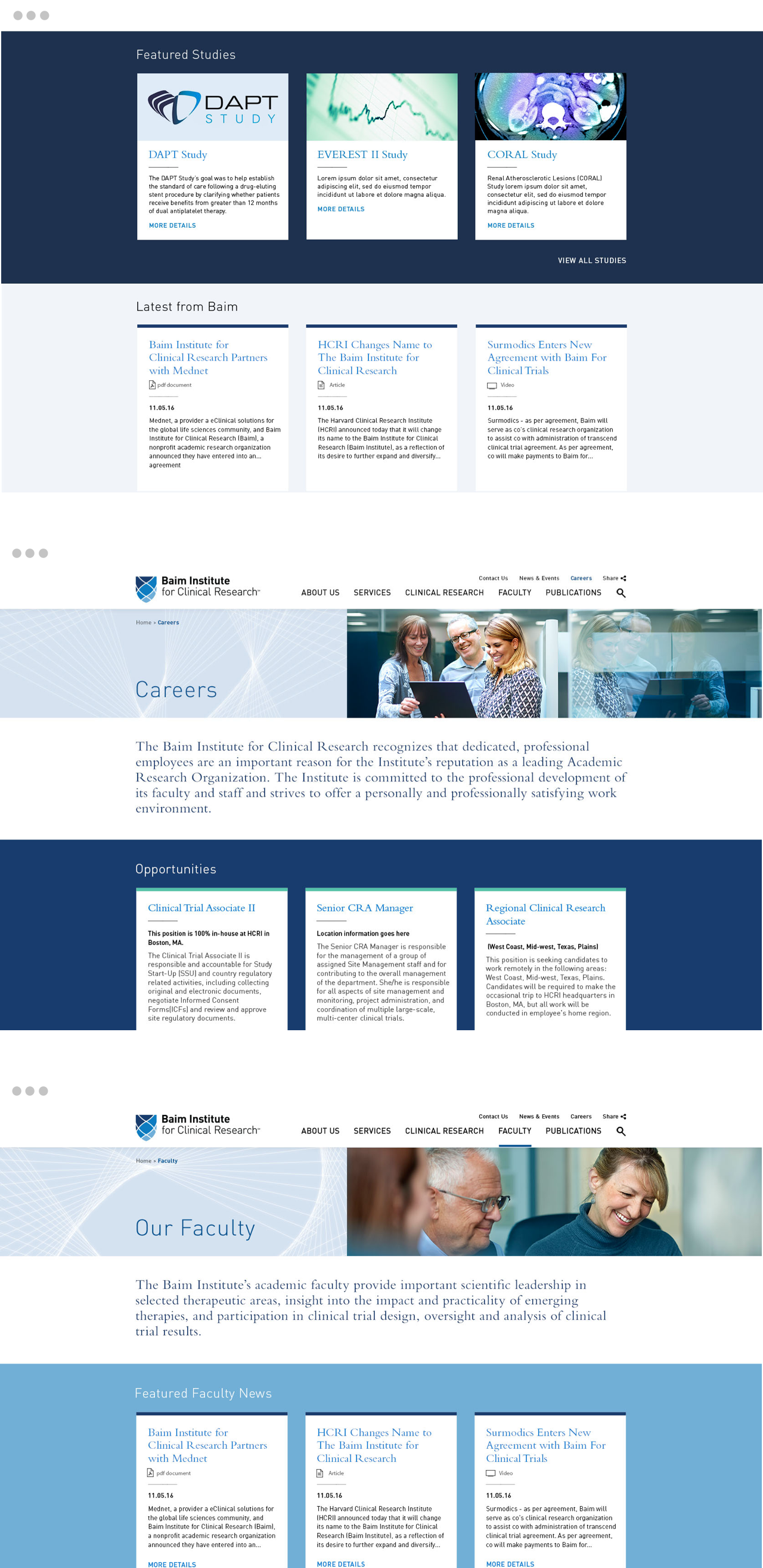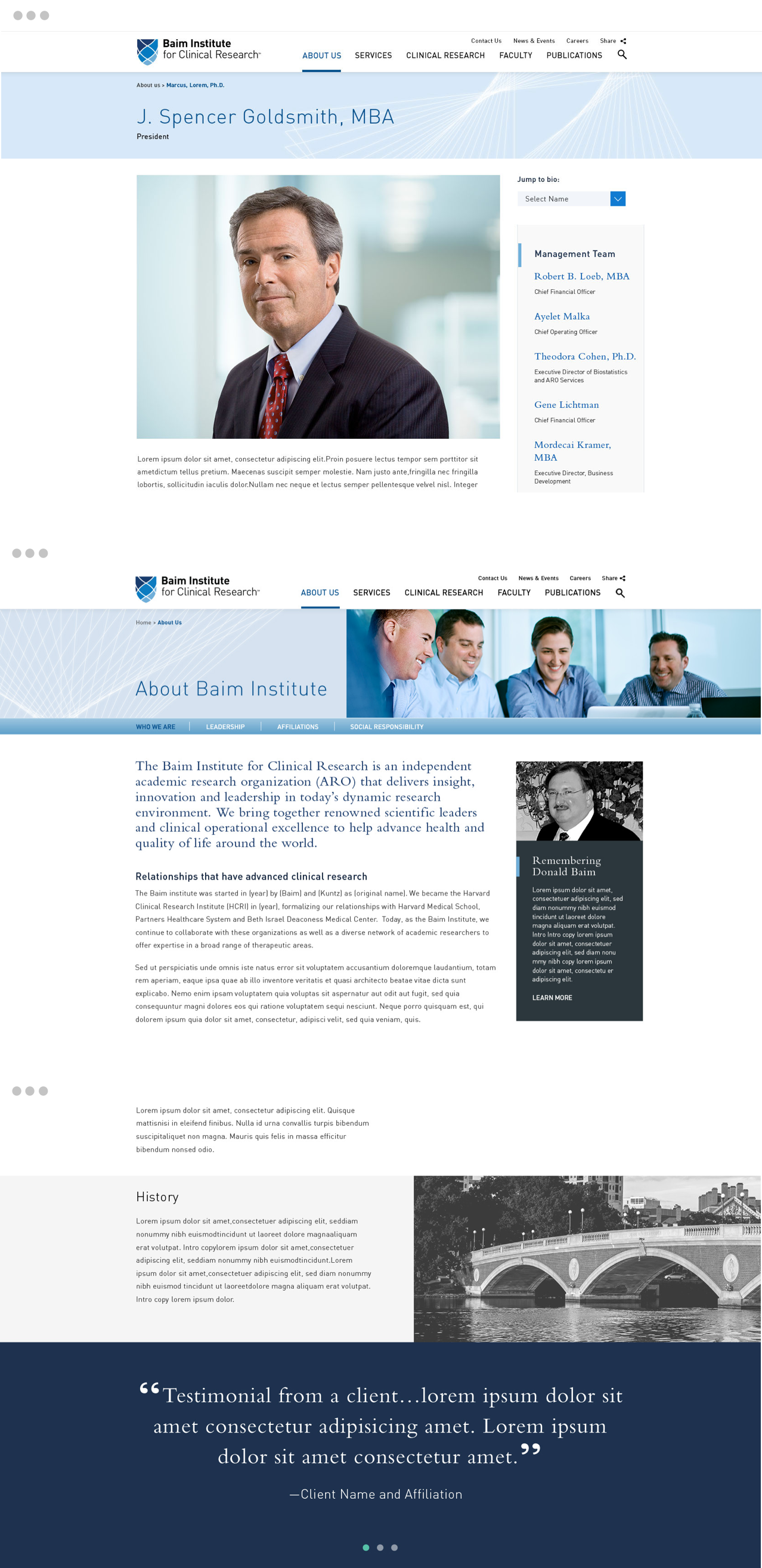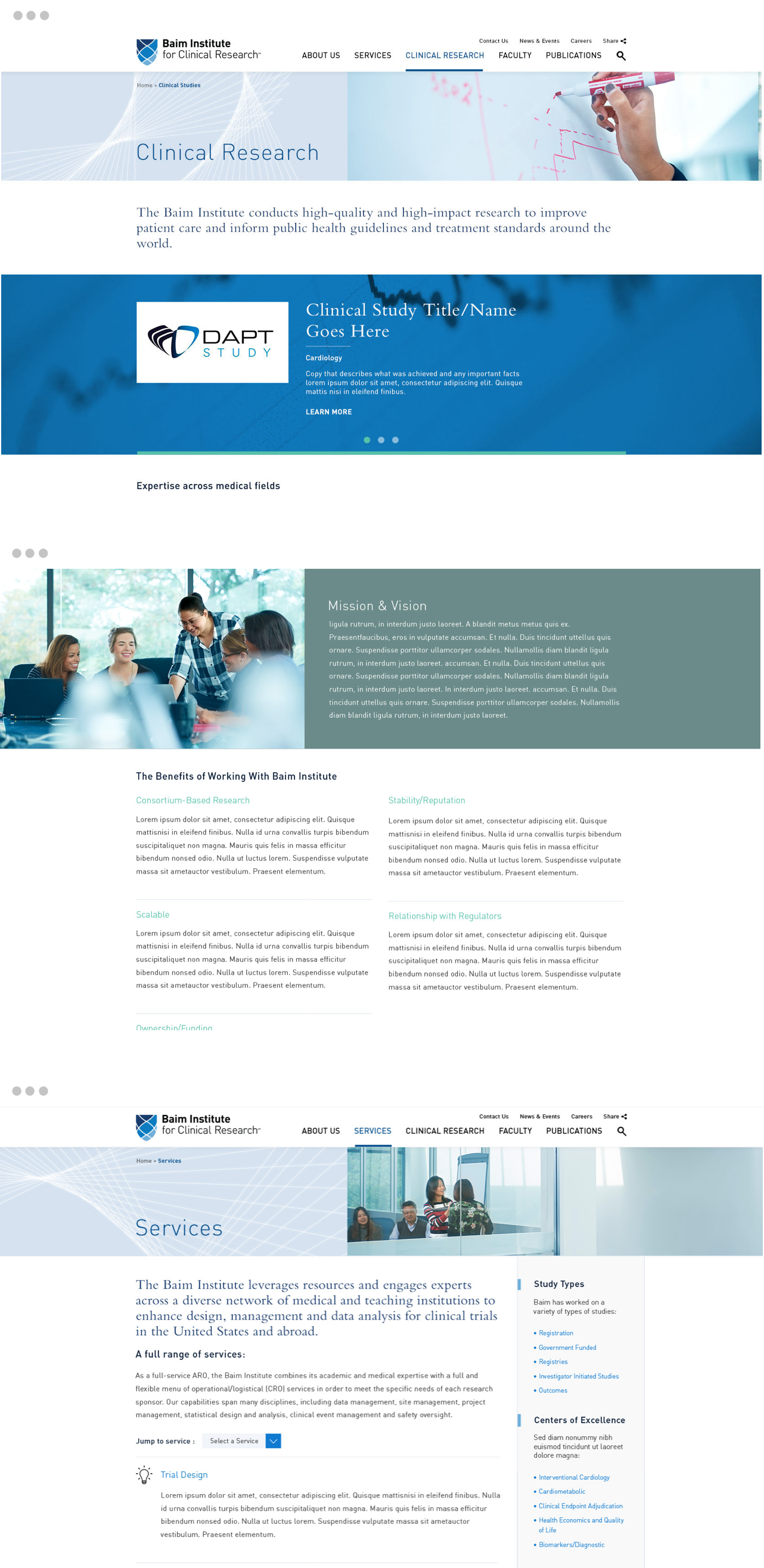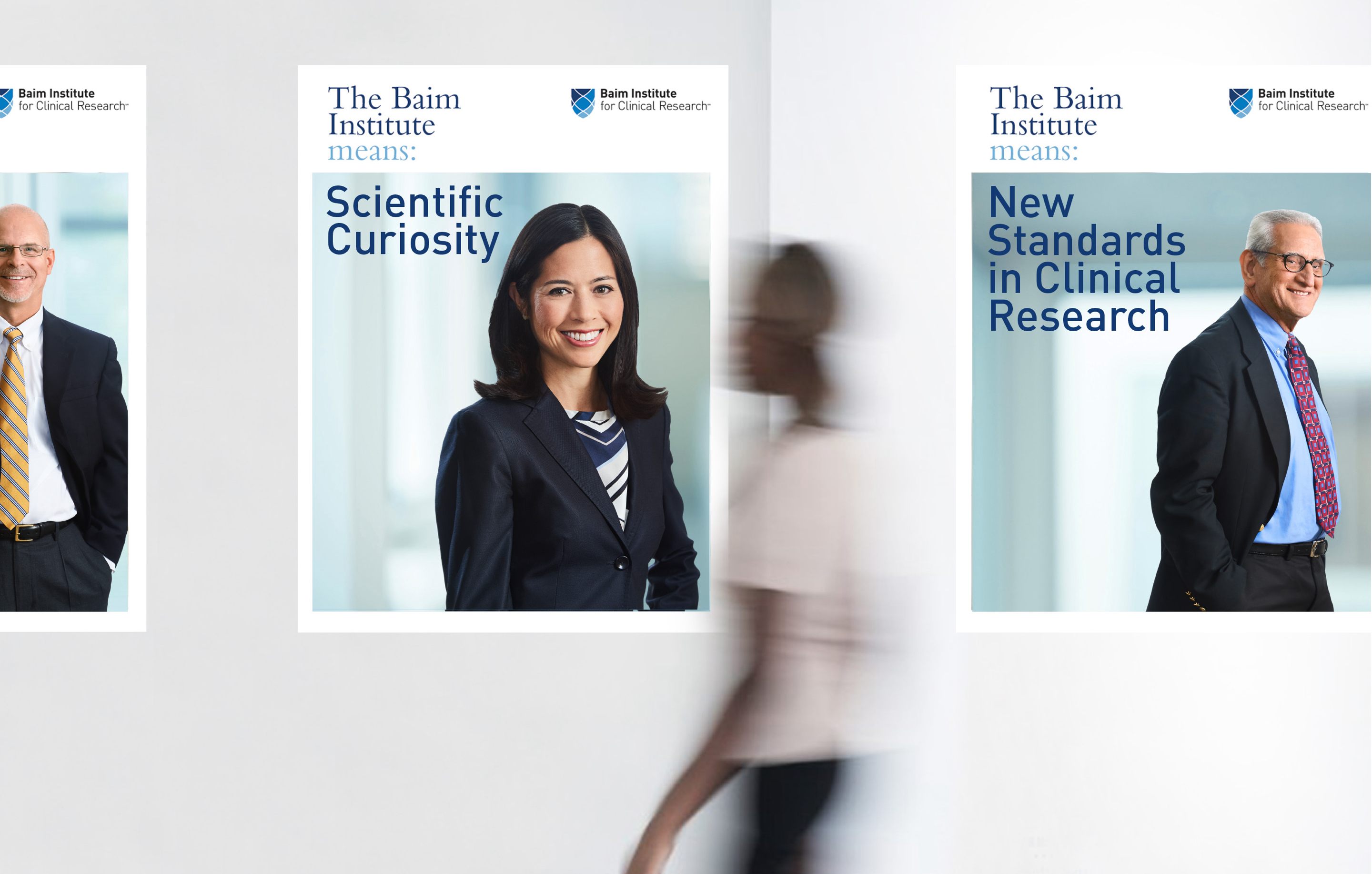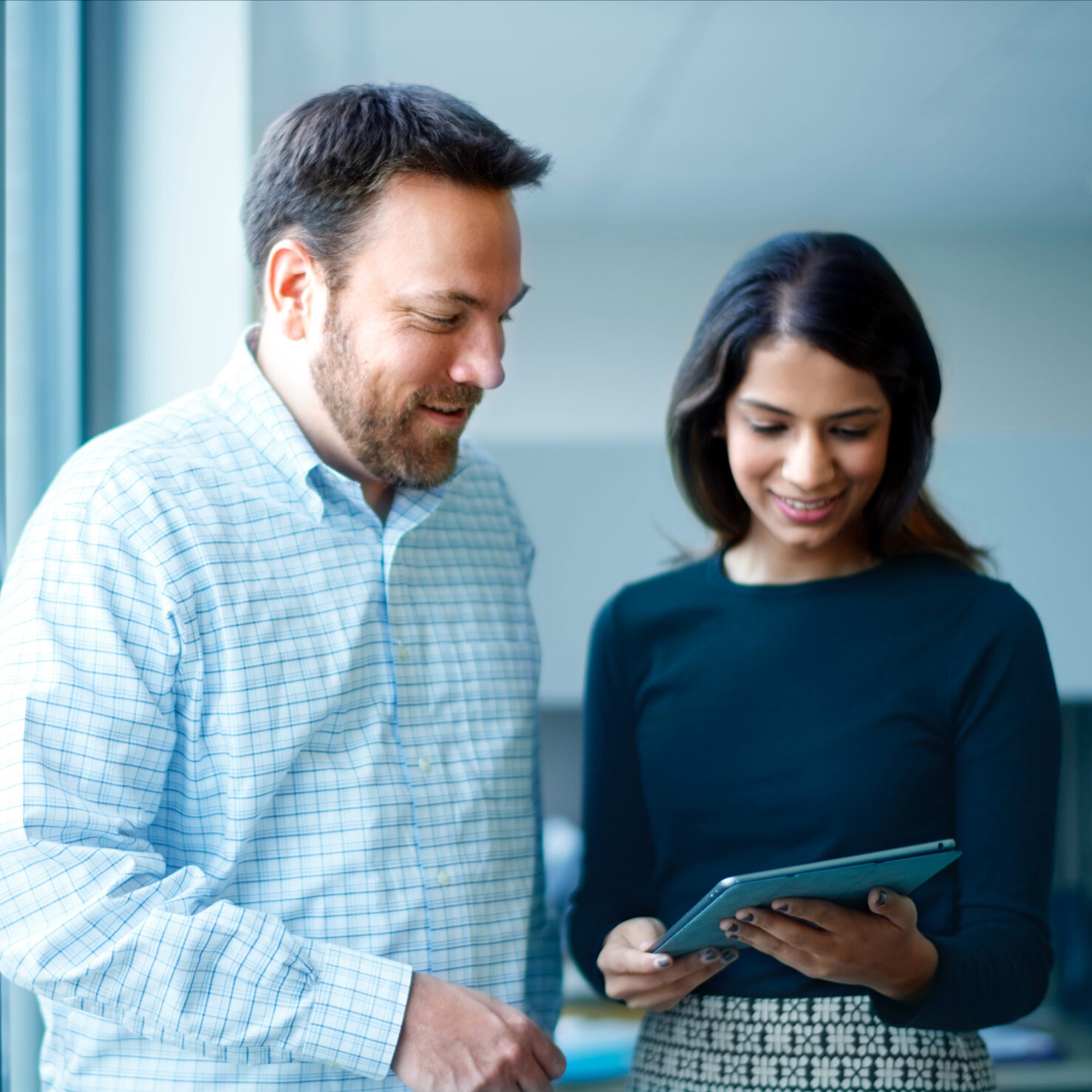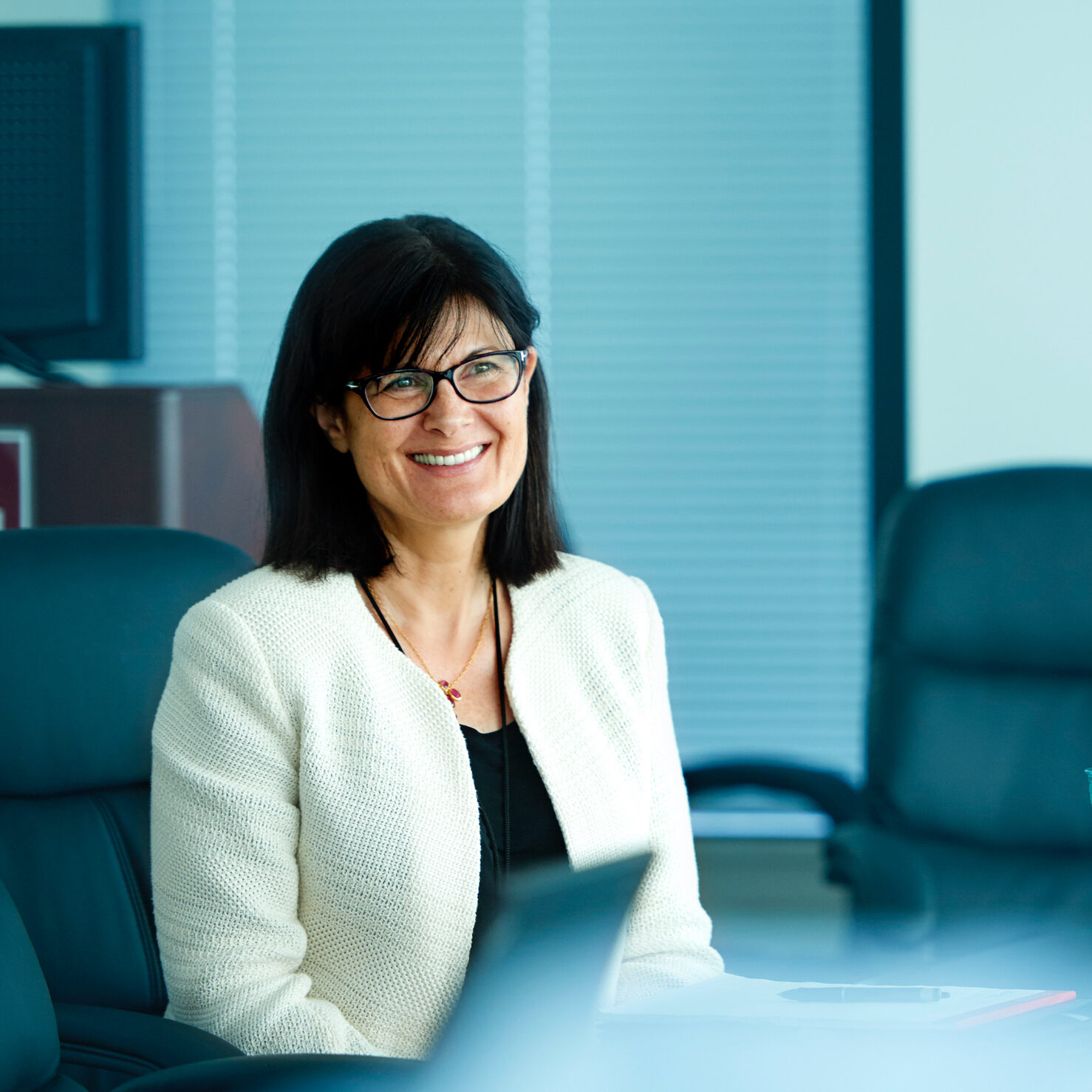 Belmont Medical Technologies • Delivering a customer-first digital experience