Elevating the perspective on a venerable investment management firm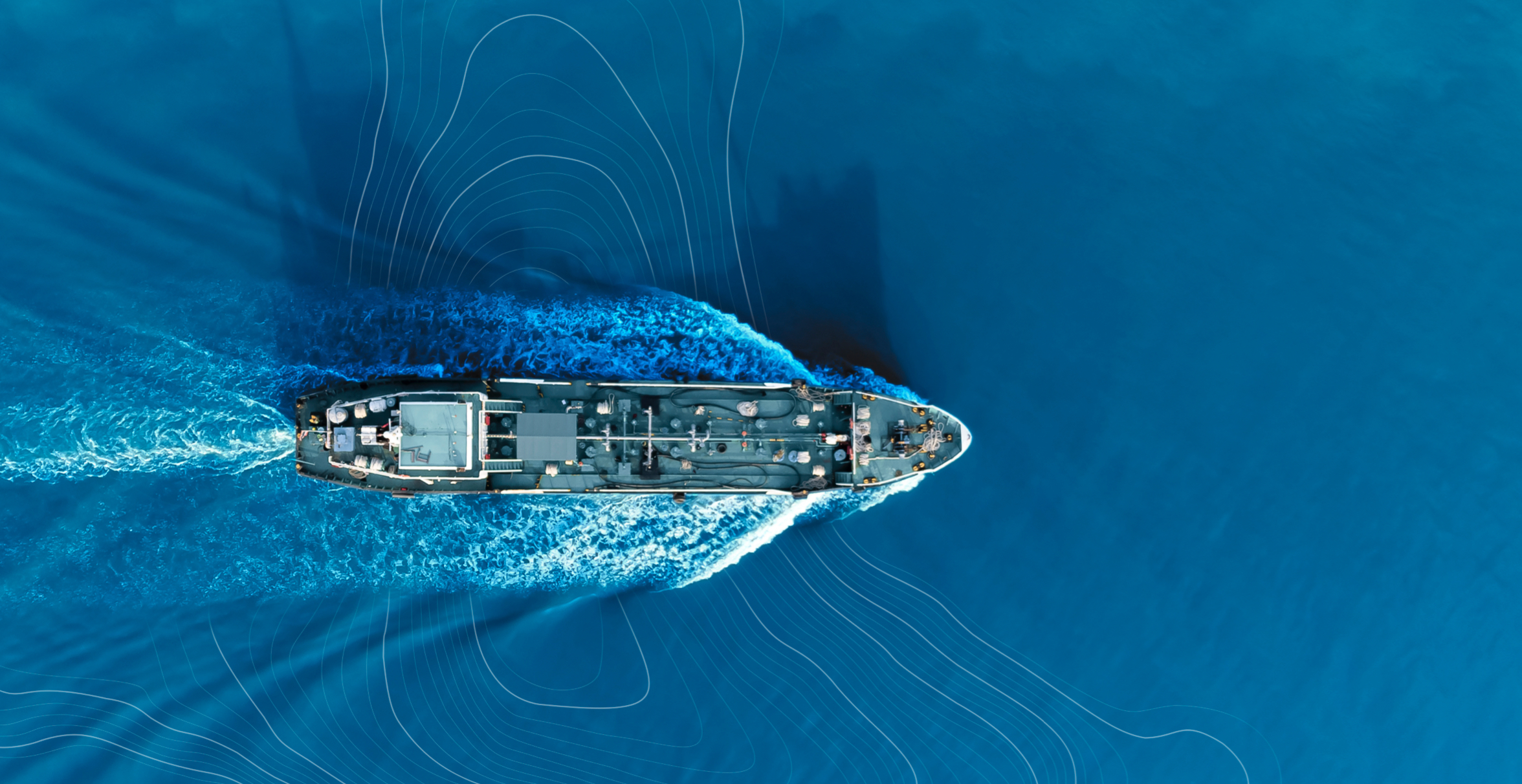 Refreshing the brand and digital presence to differentiate the long-established firm in a crowded marketplace
First Eagle Investments manages ~$110 billion in assets on behalf of institutional and individual clients. Collaborating with strategy, business and marketing stakeholders across the firm, we defined what differentiates First Eagle — the ability to "See the Unseen" to deliver elevated results powered by deep analytical insight and well-grounded strategies. We then expressed that in a unique, timeless and digitally forward visual identity system that captured First Eagle's distinct point of view.
Aerial photography and topographics symbolize the long view, while close-up imagery evokes First Eagle's depth of analysis and laser focus. In combination, these serve as a recurring metaphor for knowing the landscape and successfully navigating a way forward in all markets.
In addition, we designed a comprehensive sales collateral system, a video/motion toolkit, presentation templates, an employee brand book and office signage to extend the impact of the renewed brand.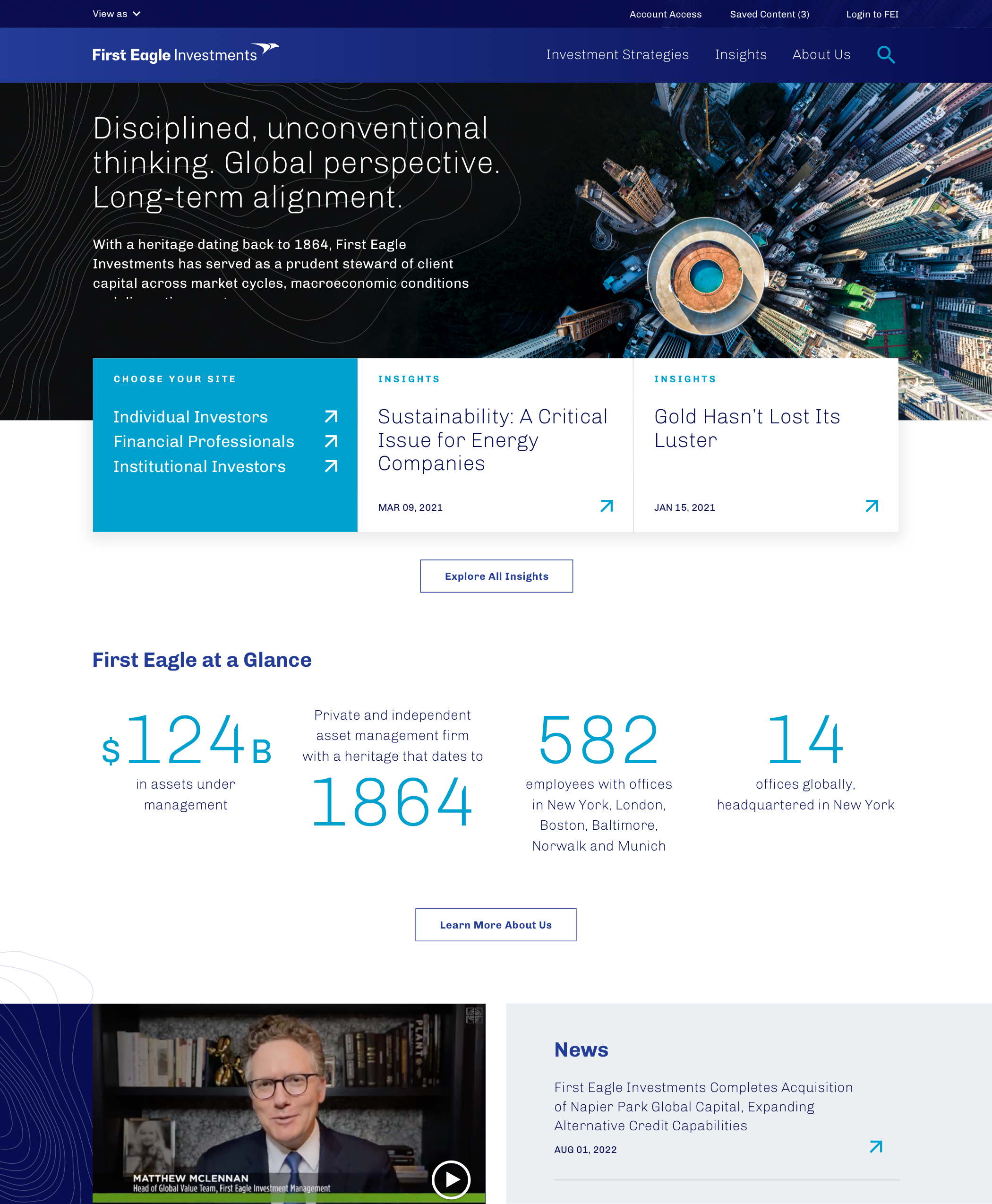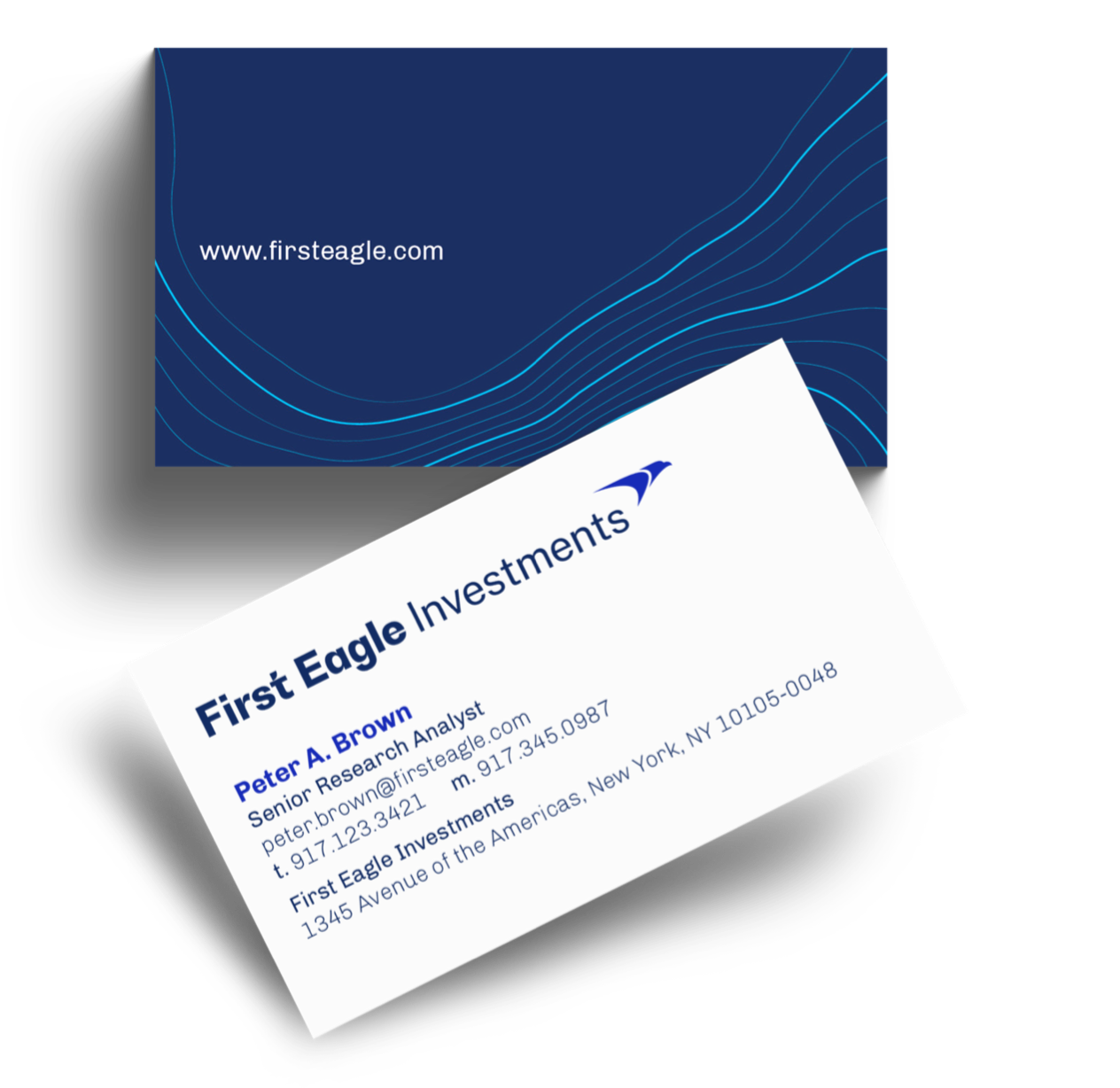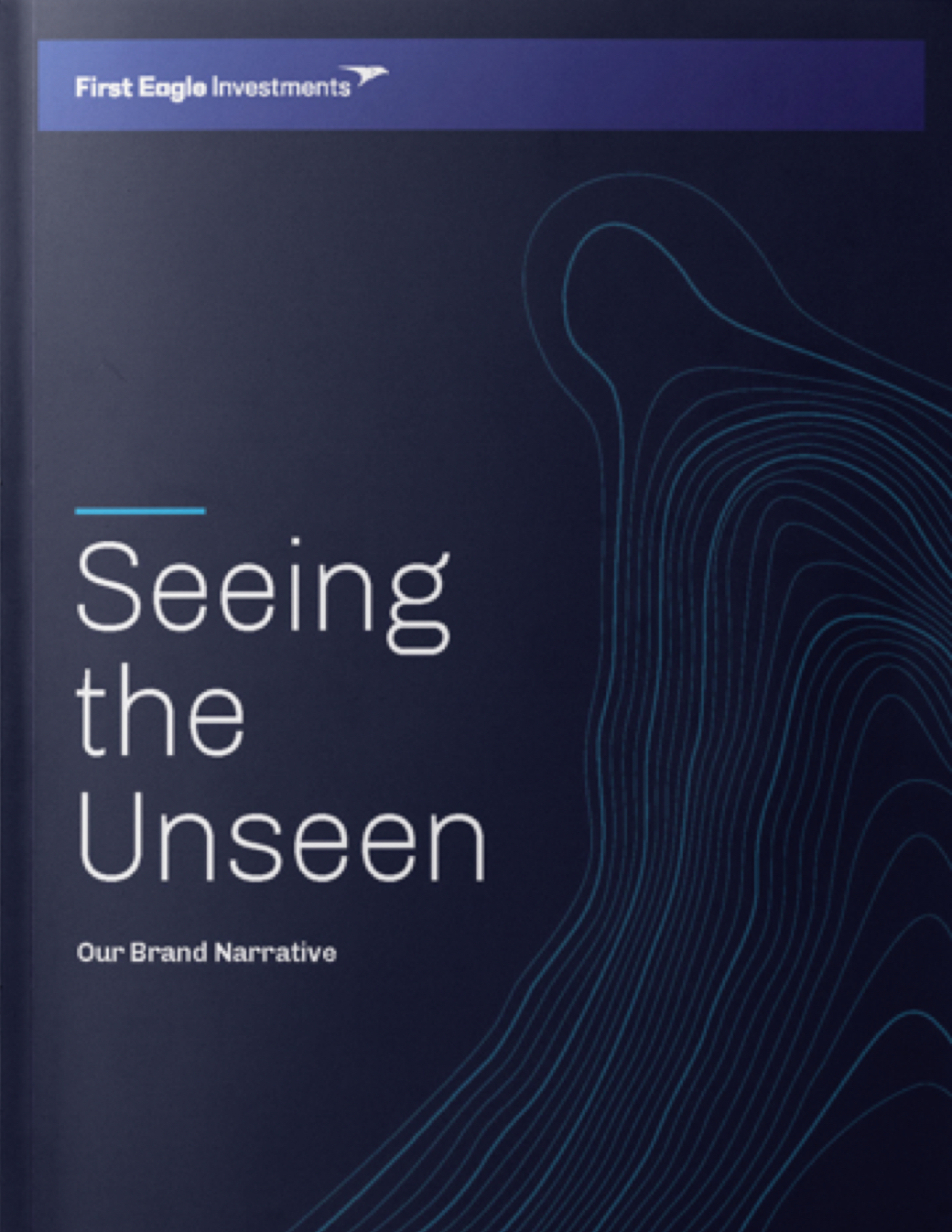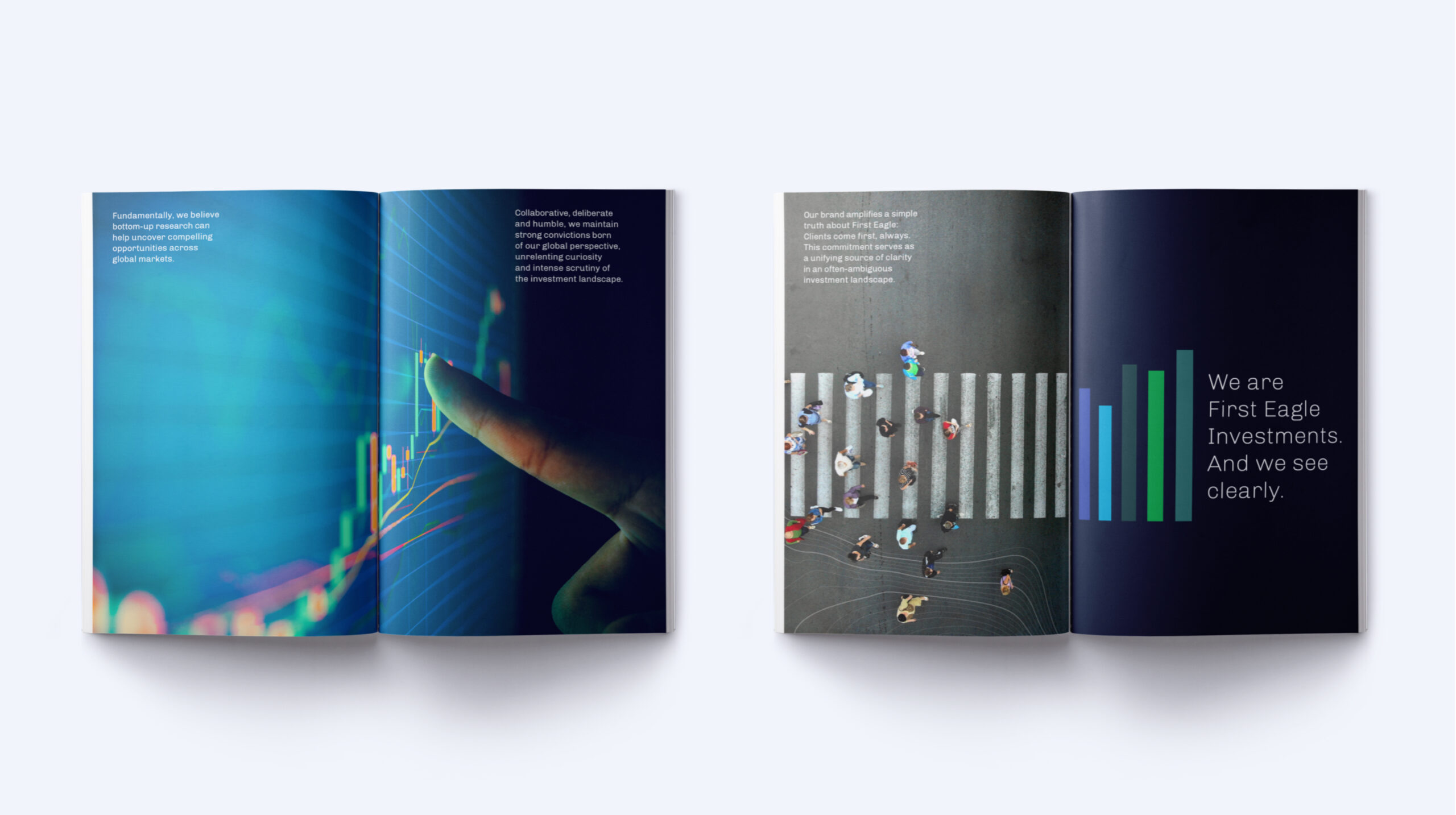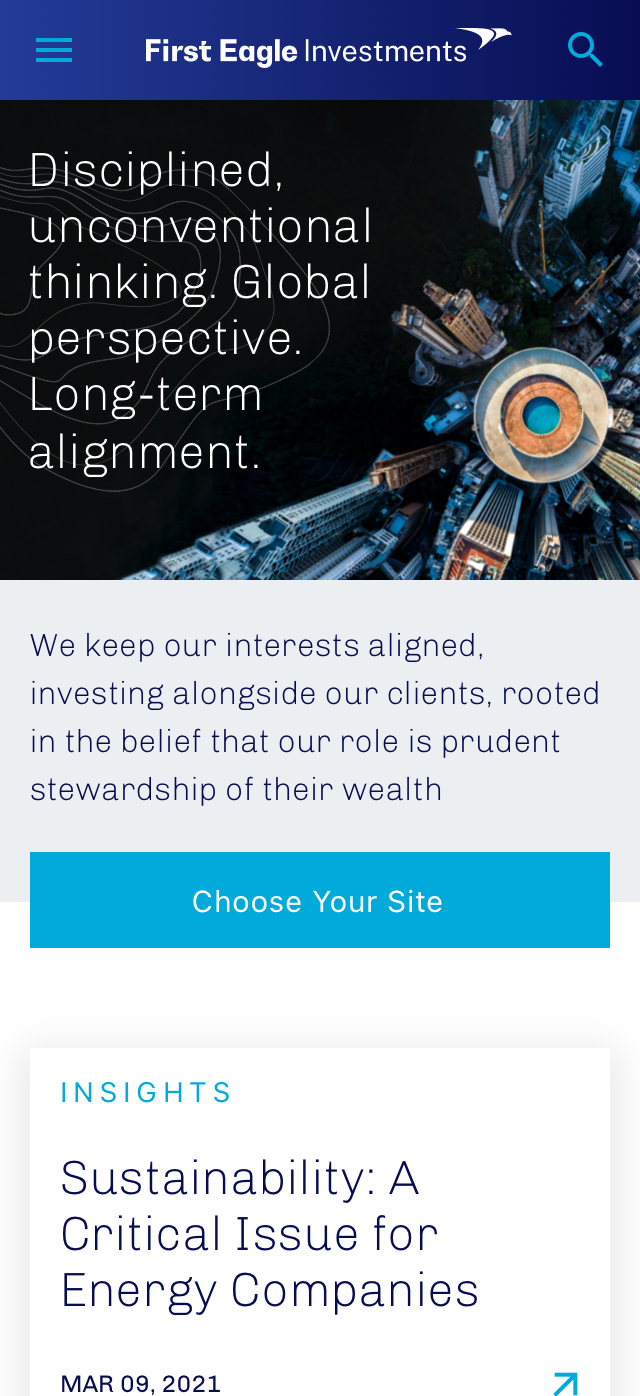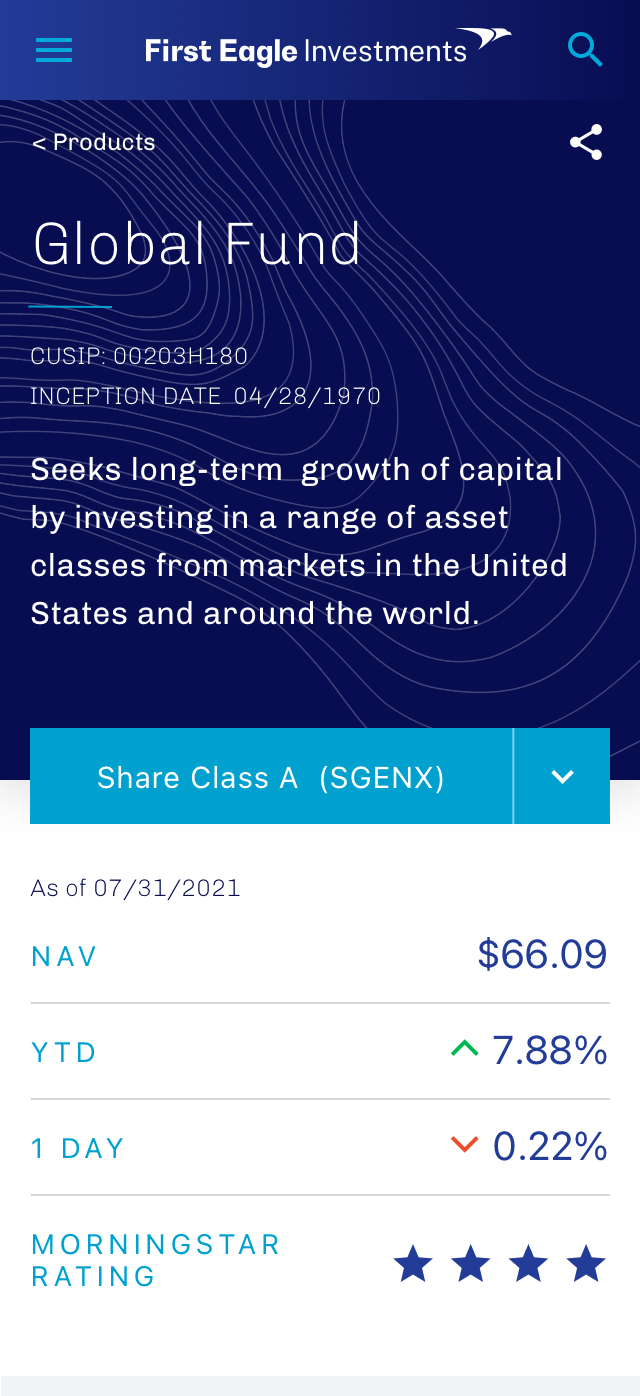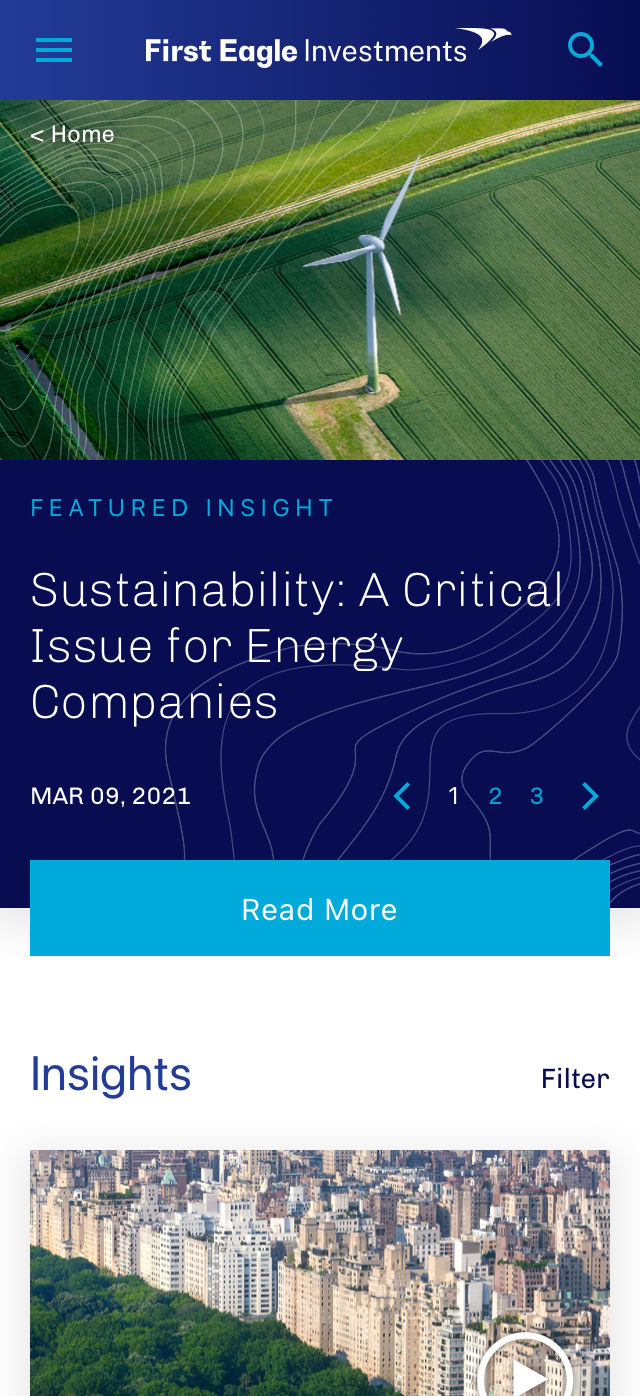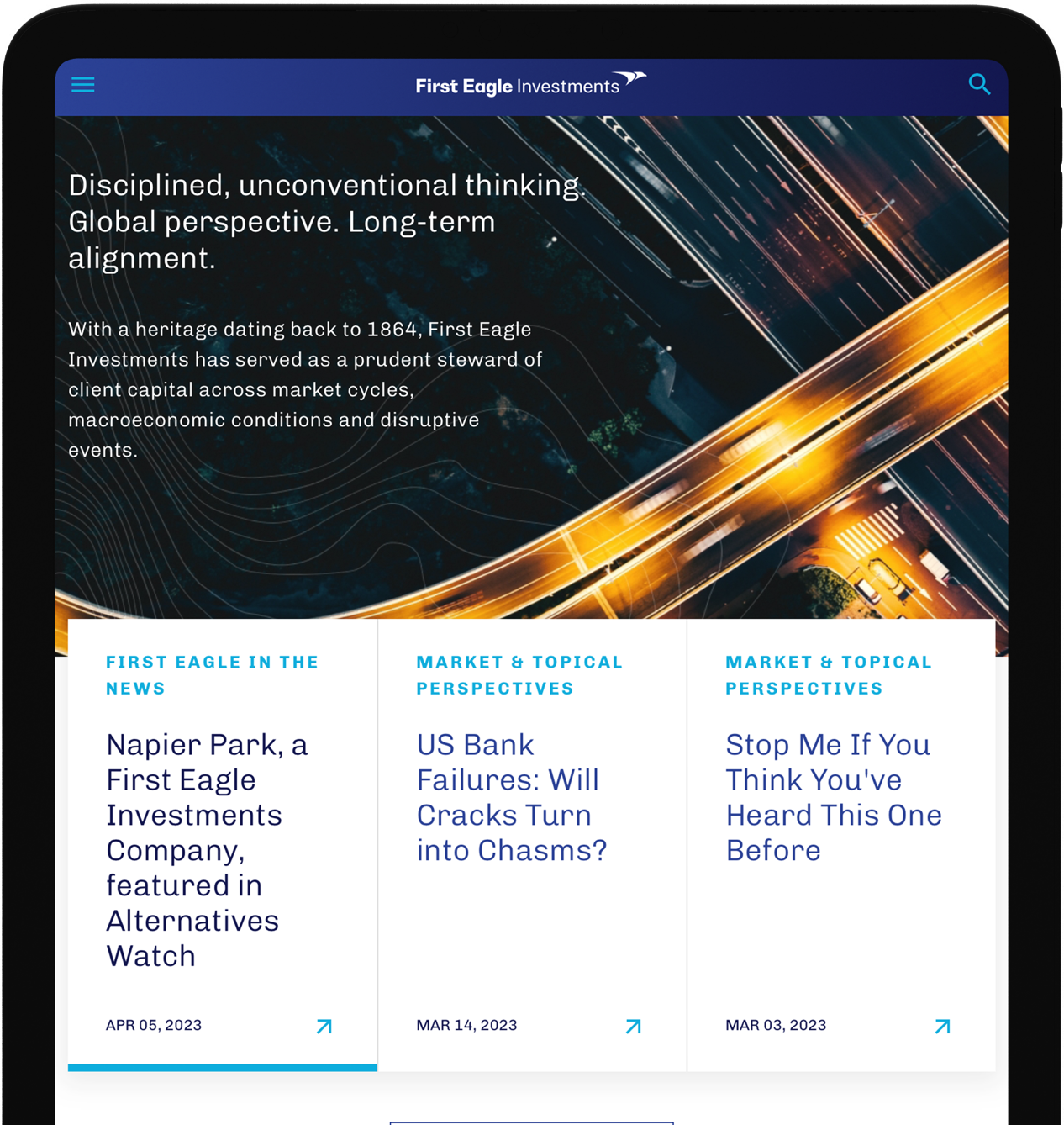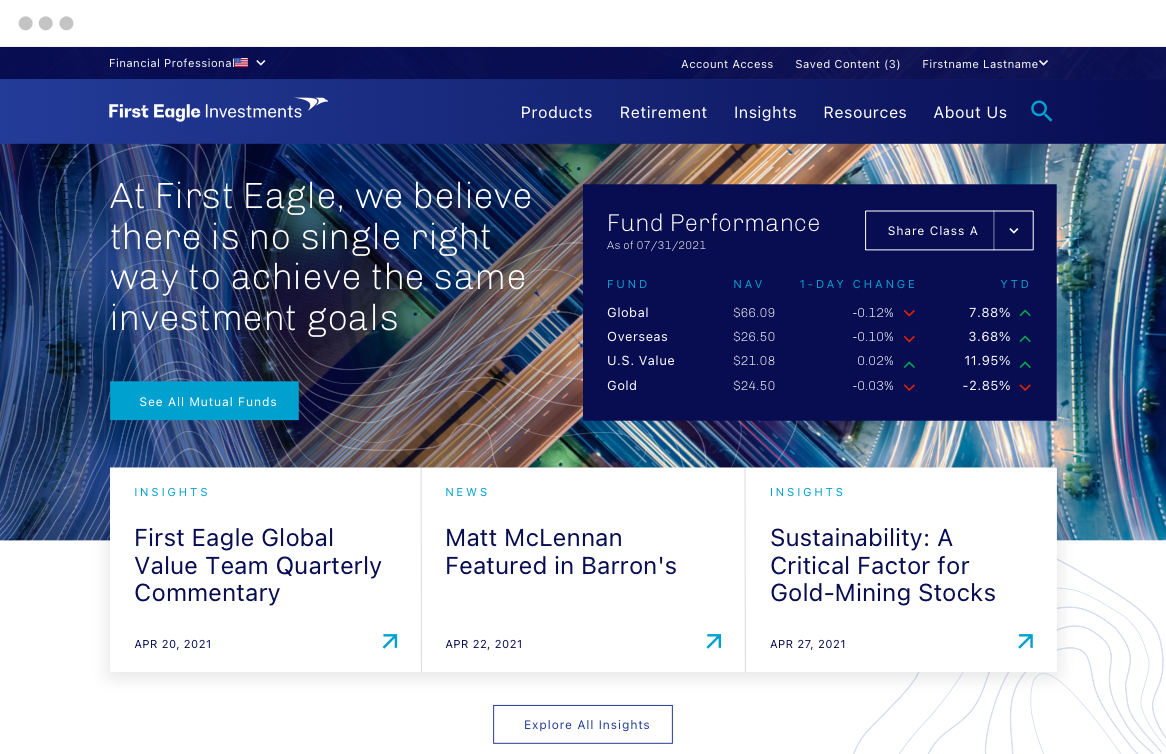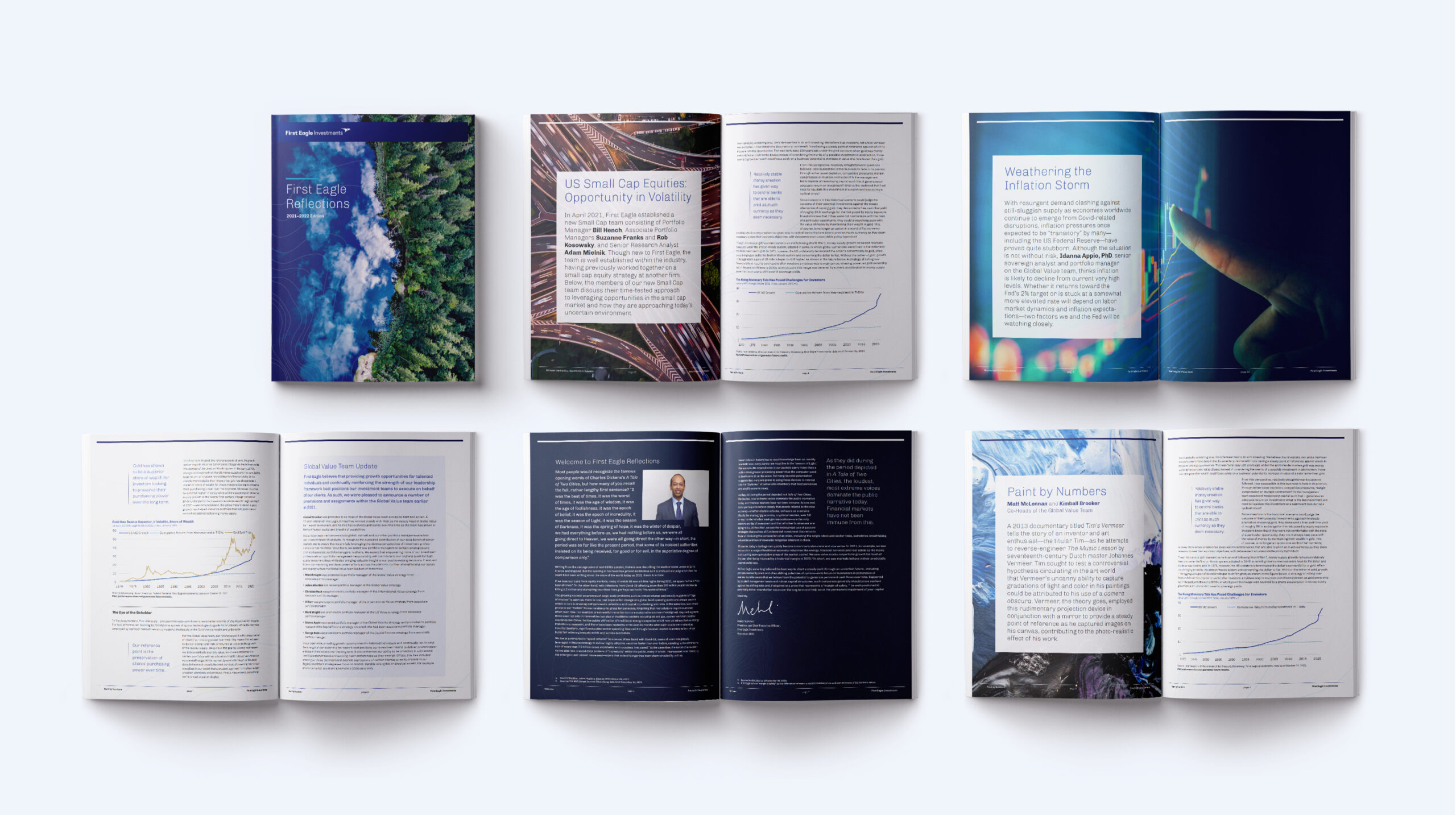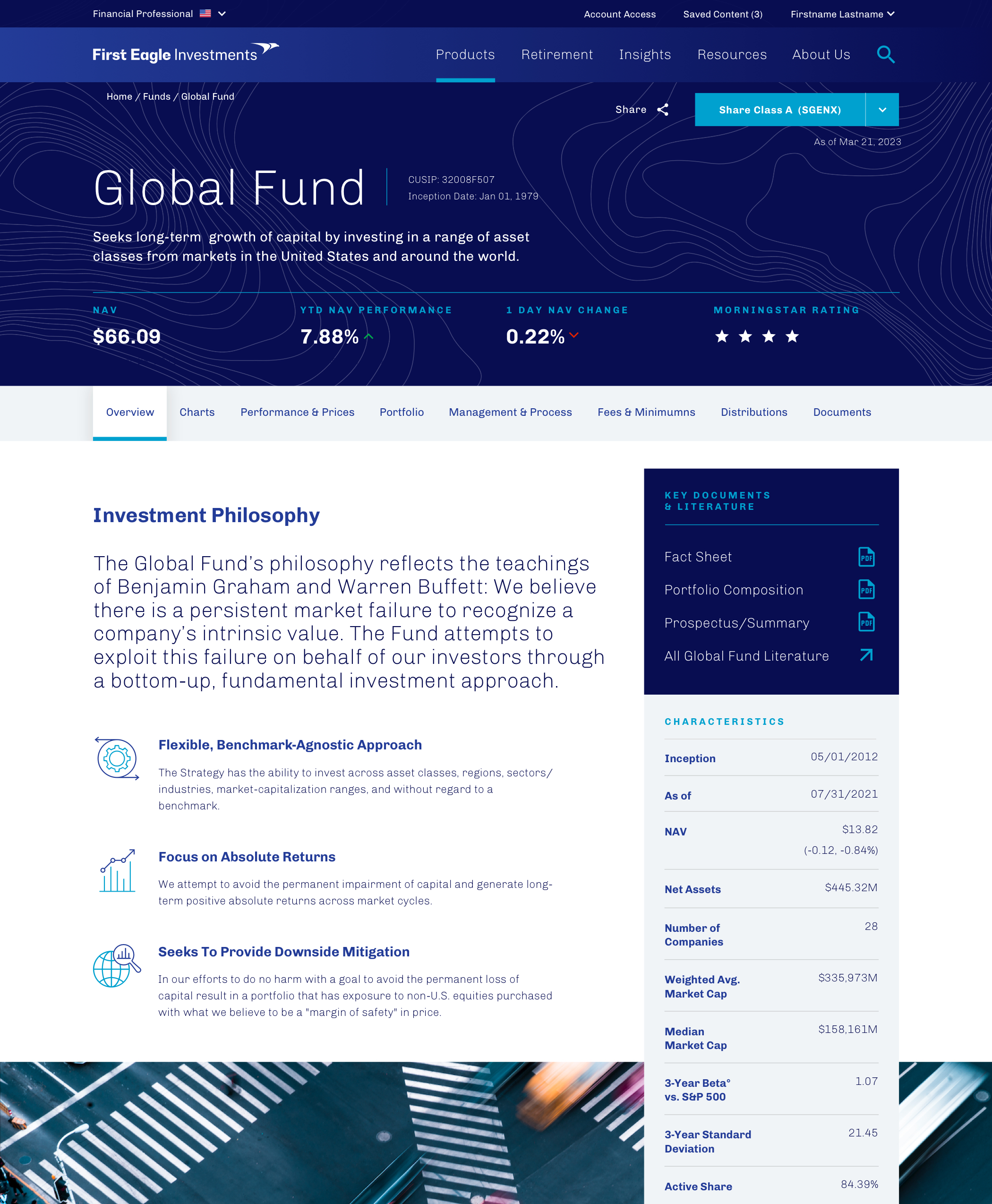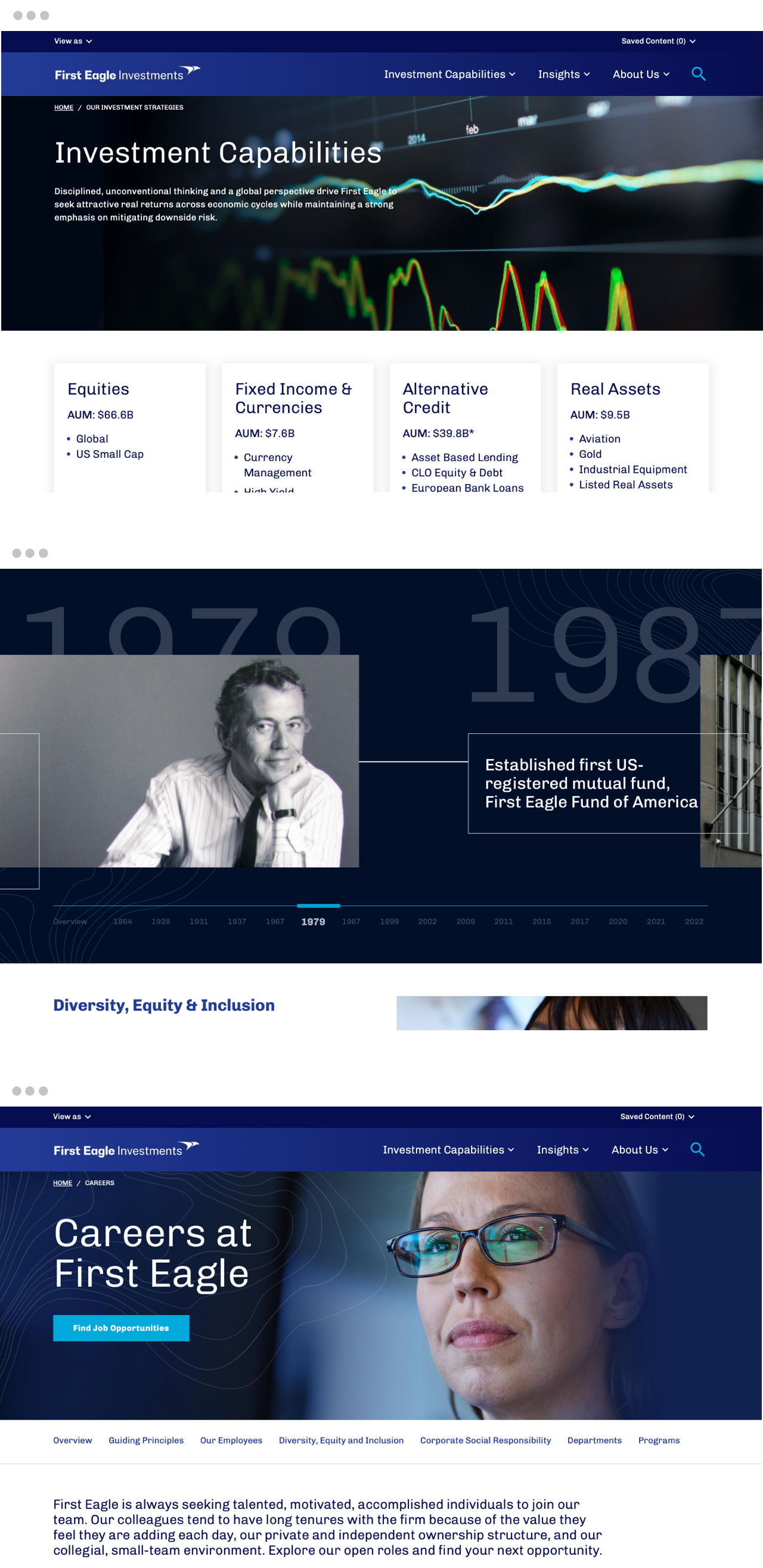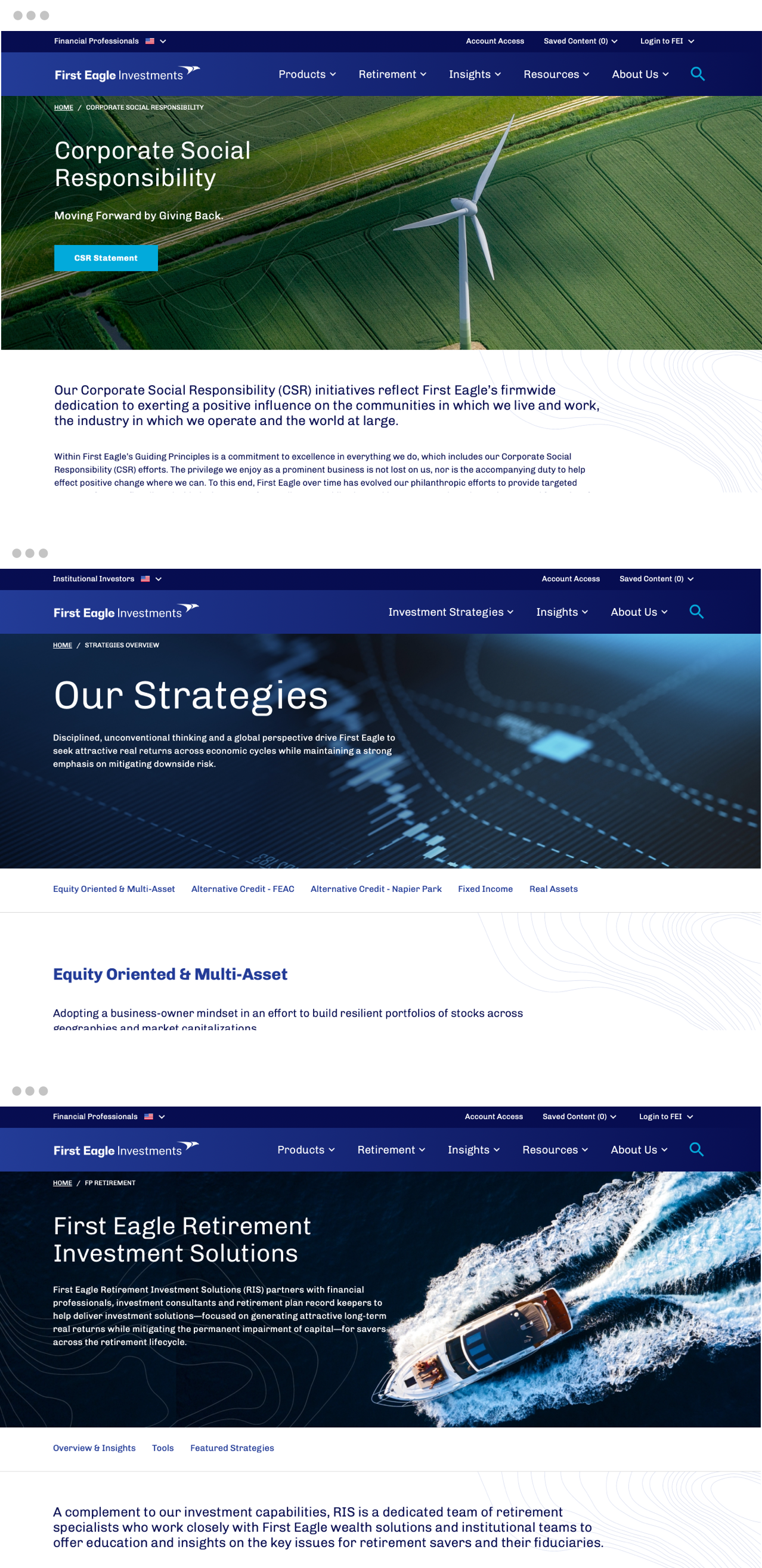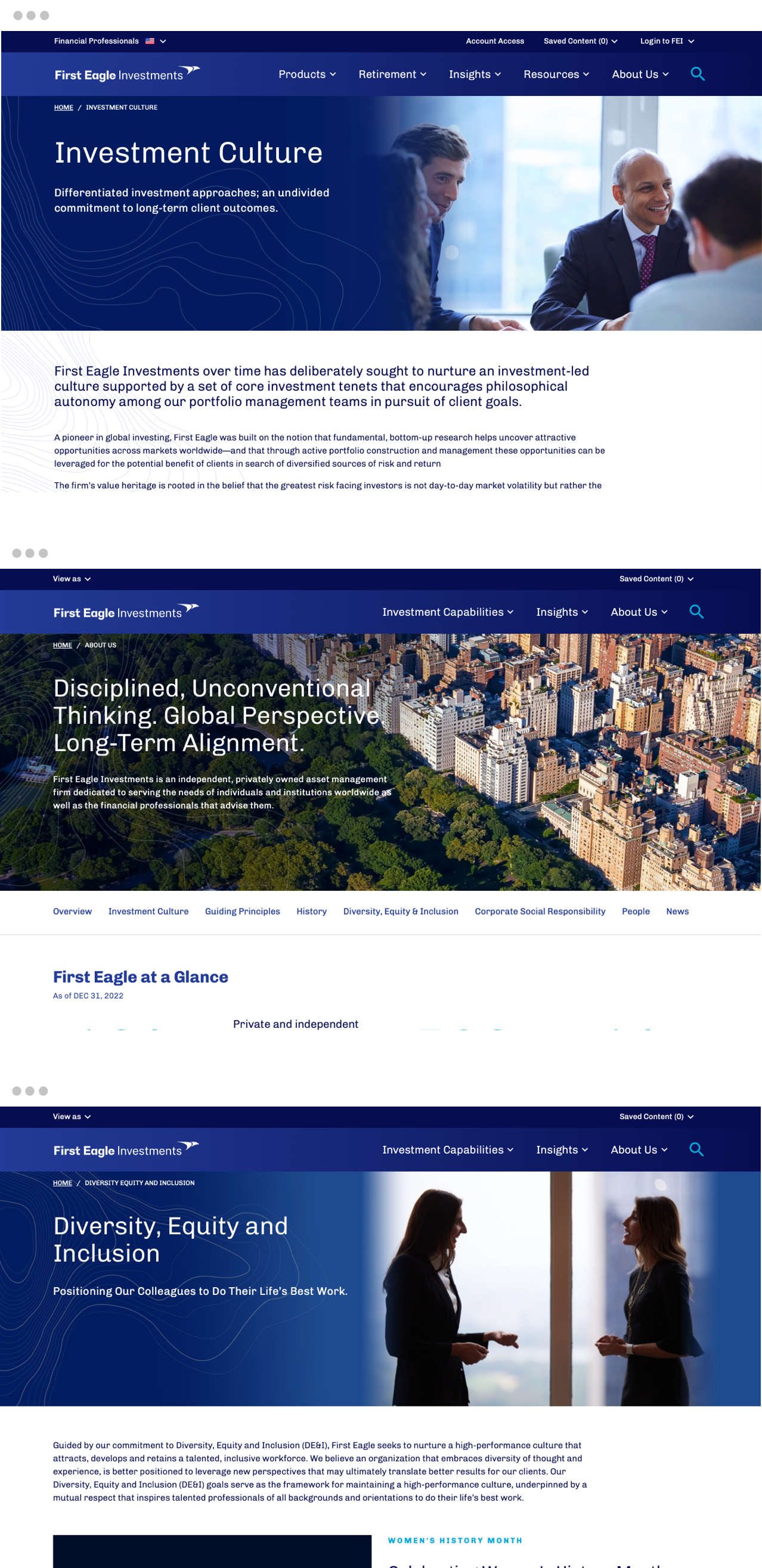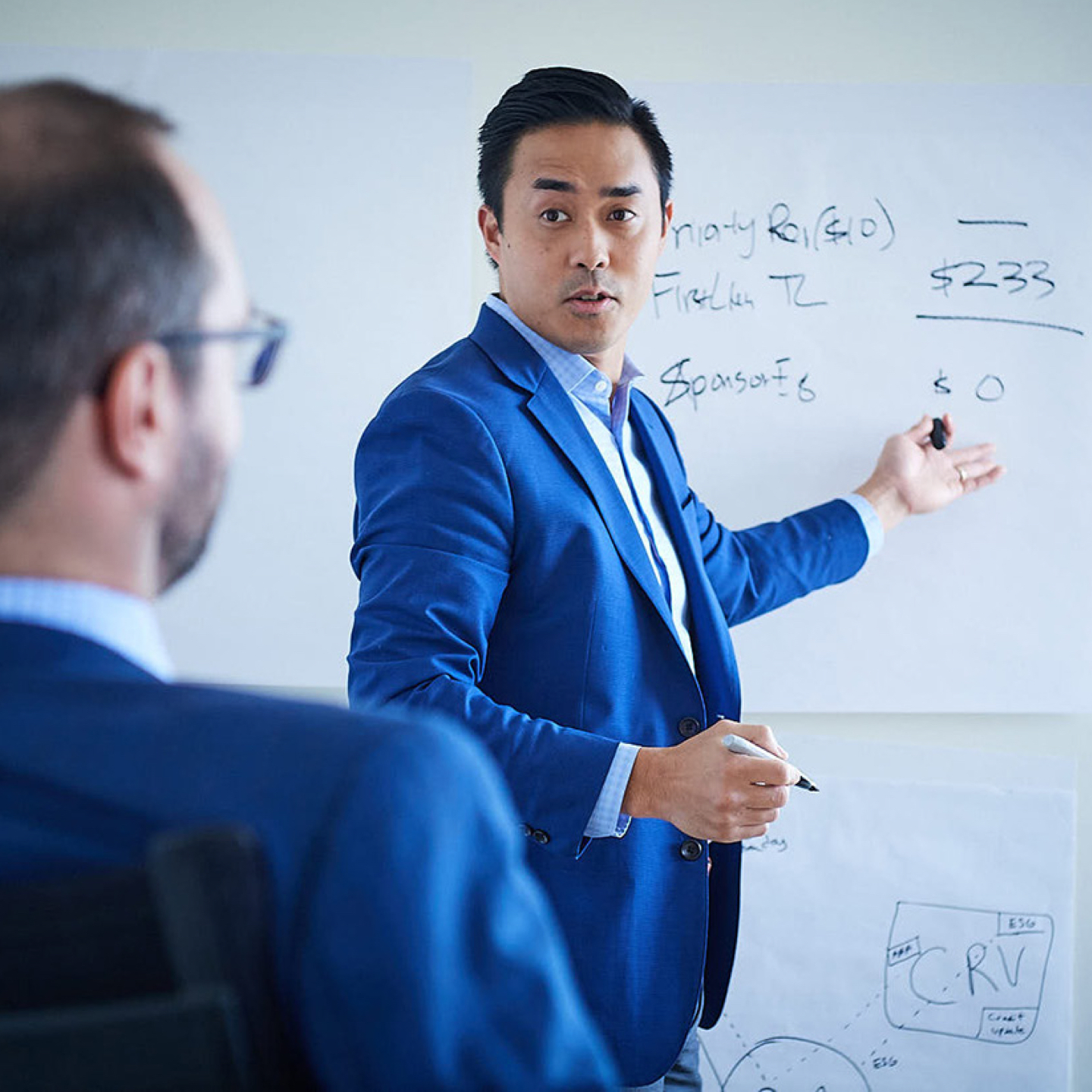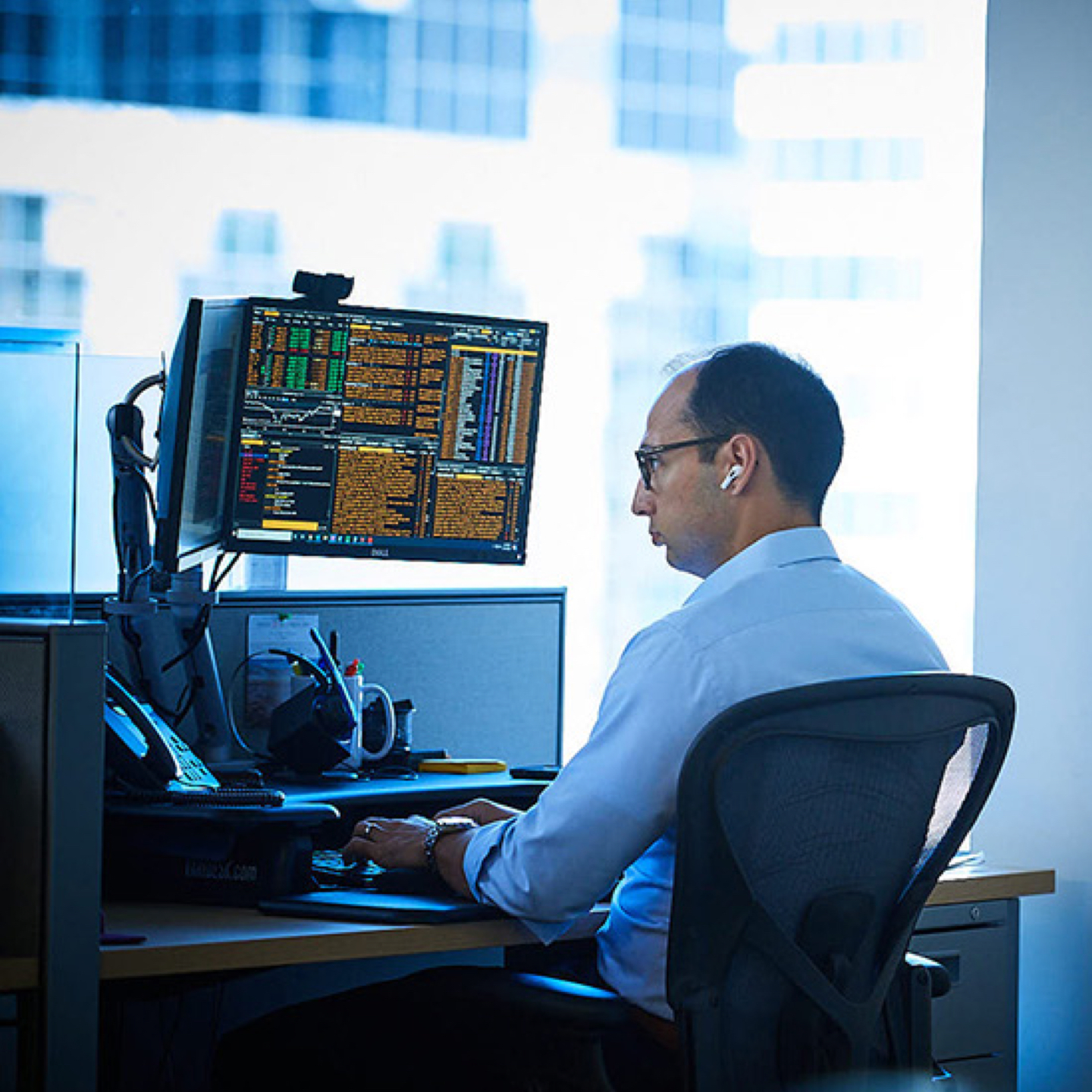 Investors Bank • Harnessing brand strength to help a community bank take the next step forward as a regional force