Positioning a spin-off for success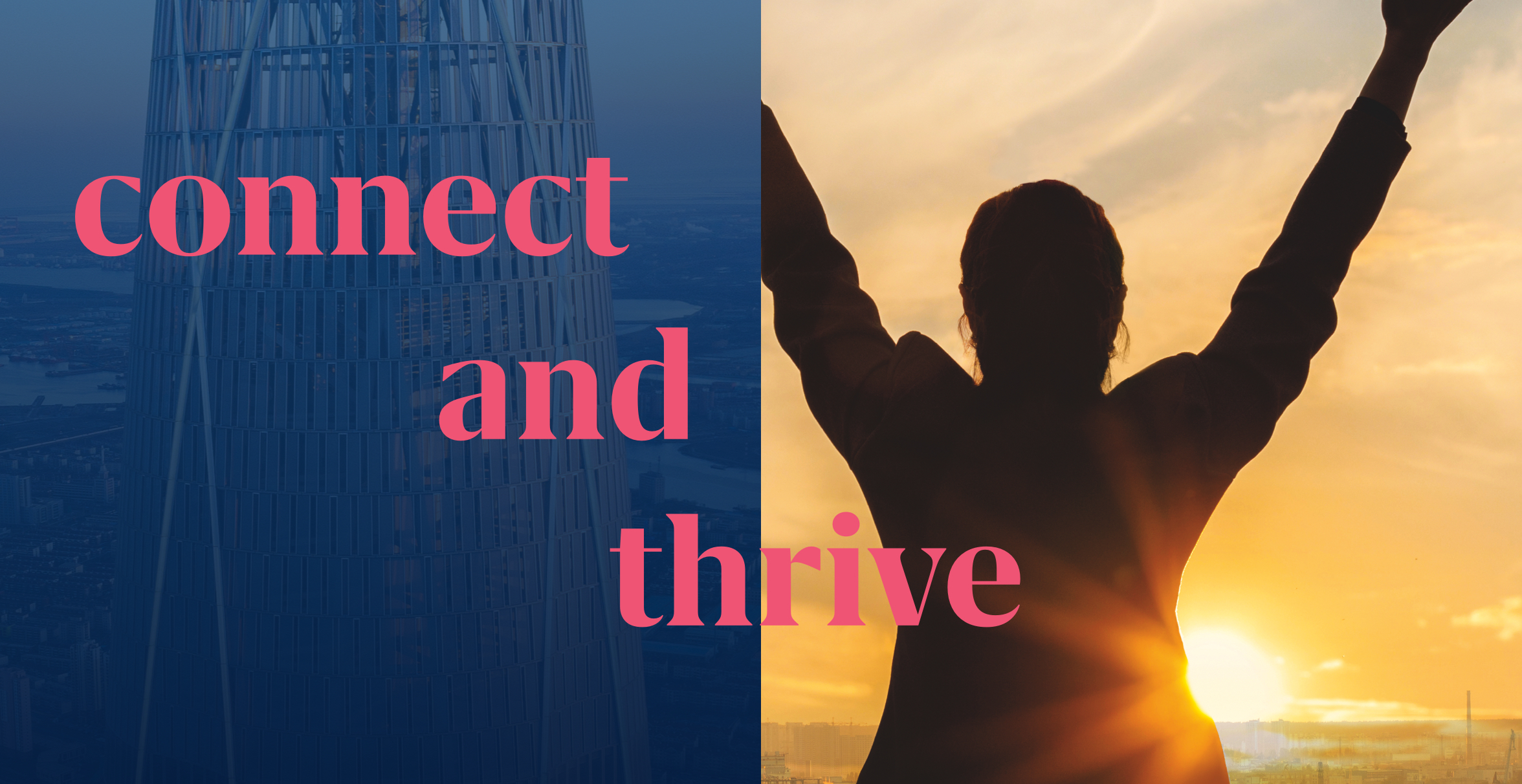 Articulating a new story at a critical turning point
Having entered a new era with its recent spin-off from United Technologies, Otis invited Sequel to develop its inaugural annual report. Our goal was to craft a story commensurate with Otis' legacy, reflect the ambition of its strategy, celebrate its enduring strengths and communicate the vision for the future.
We were also engaged to set the visual standards and art-direct a series of photo shoots and videos of Otis' products in locations from Mumbai to Bogotá.
In addition, we developed a Strategic Communications Framework for Otis' ESG efforts — one that allows Otis to effectively communicate its commitment to, and actions surrounding, ESG, while reflecting the spirit of the Otis brand and its unique culture. Deliverables included a proprietary theme that builds upon the existing Otis brand and presents a unique promise to core audiences, plus a set of supporting messaging pillars that present Otis' philosophy and priorities.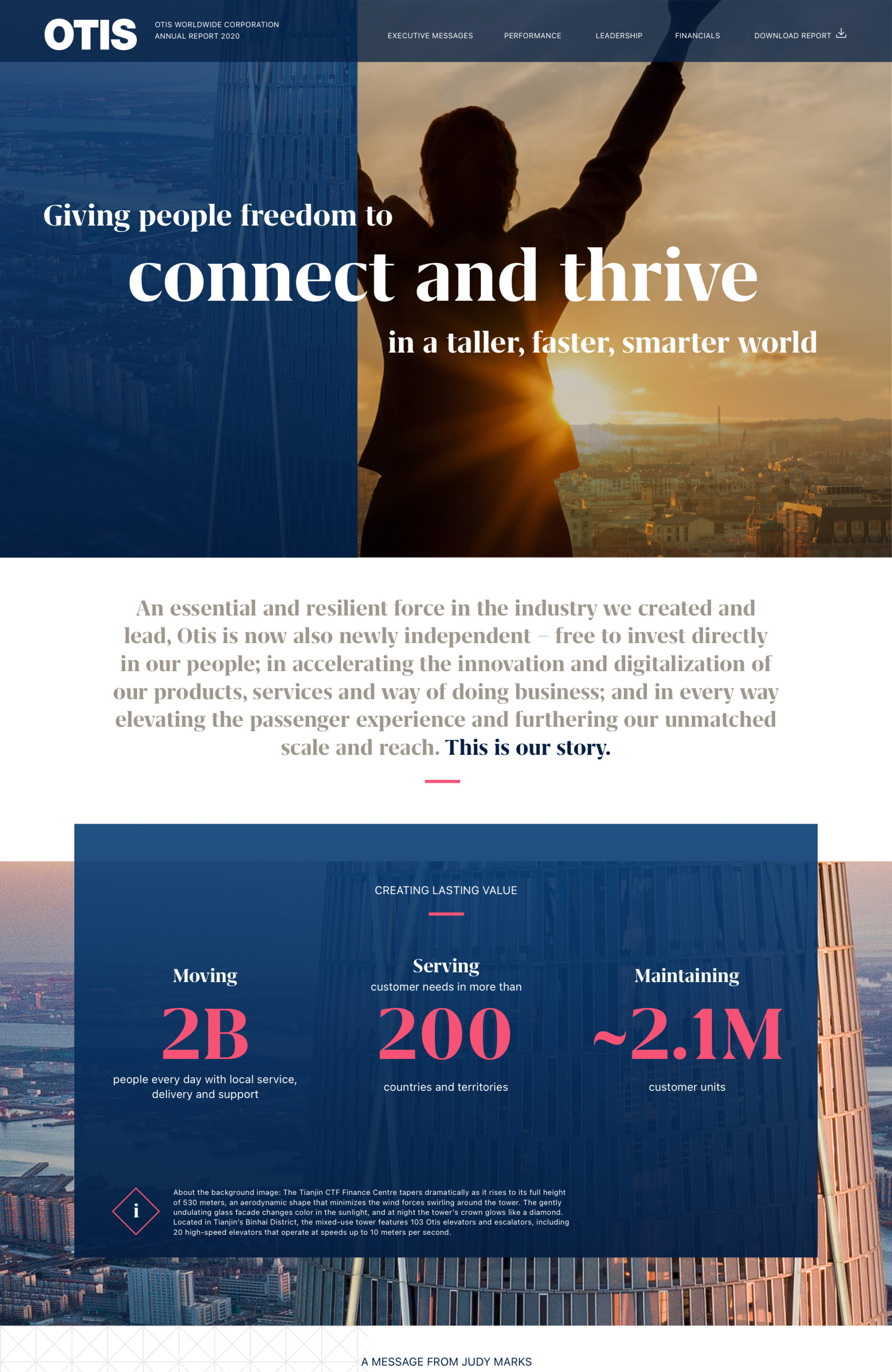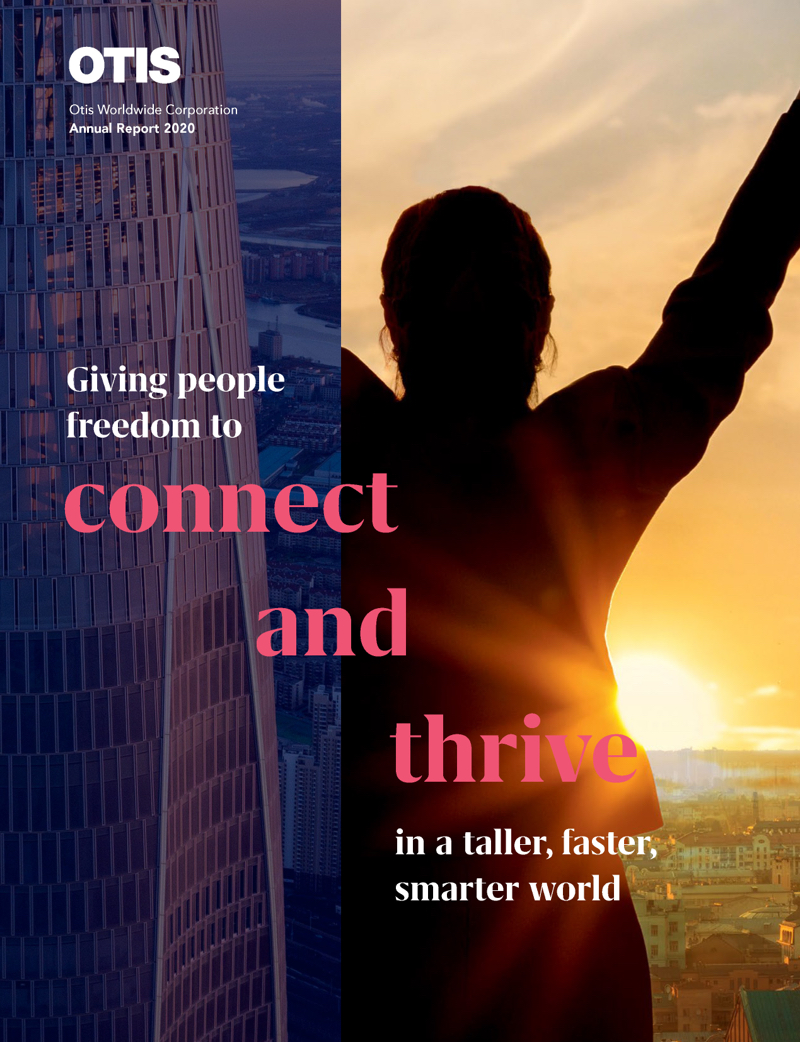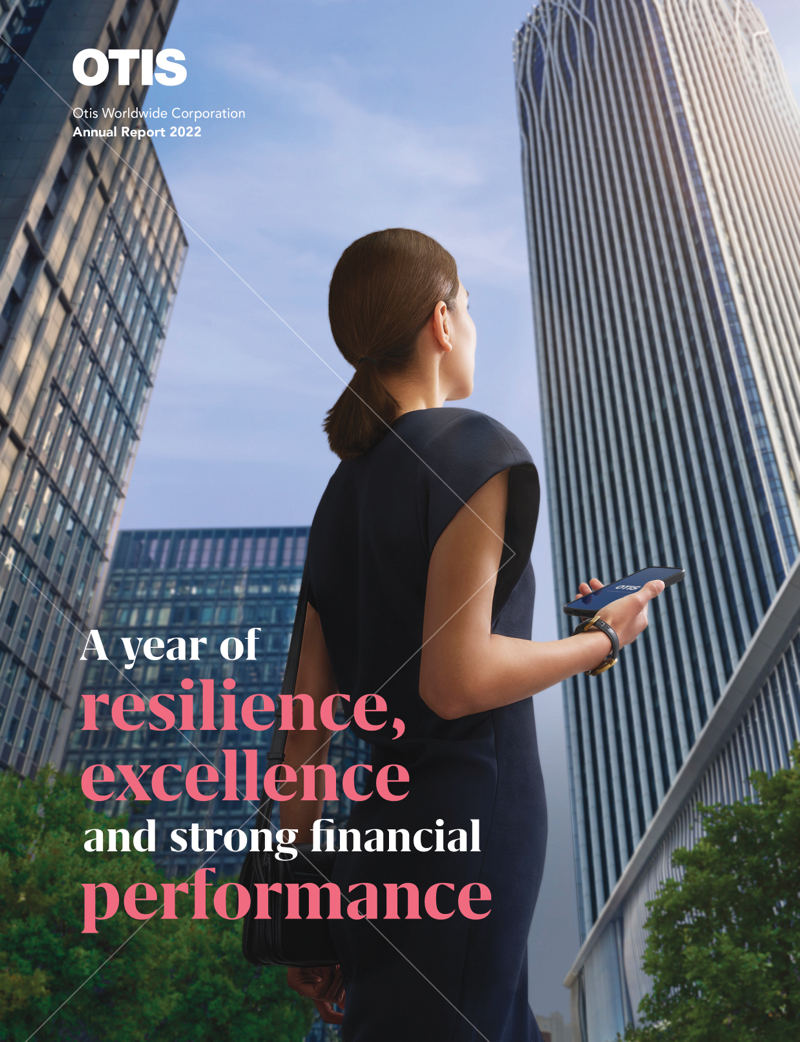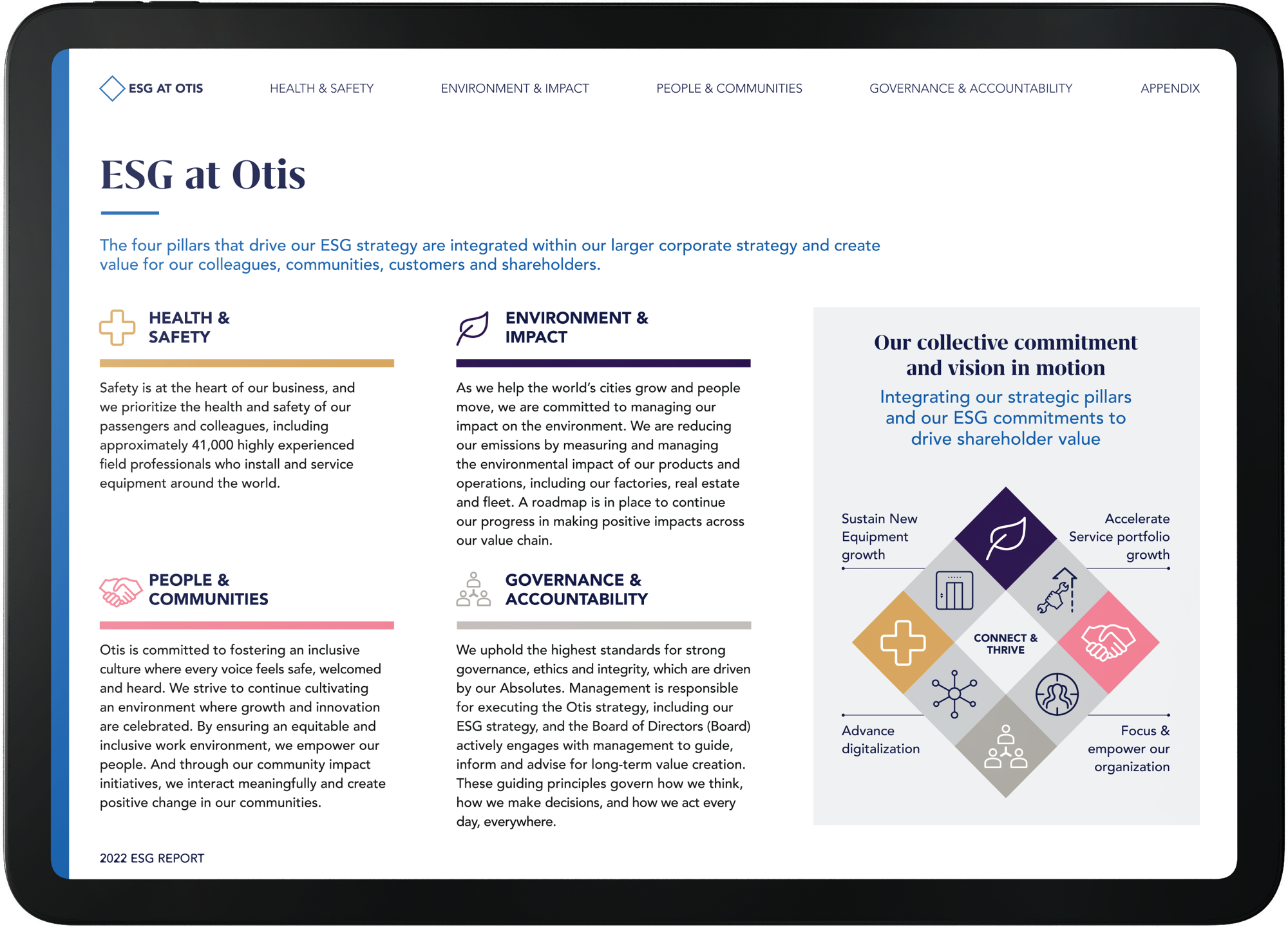 Pitney Bowes • Helping a mailing and shipping giant embrace digital