Imagine capturing the big picture of your value — your pitch — in a single, clarifying graphic.

Visualize your value proposition
We all know that storytelling is not simply verbal. Your business narrative needs more than just word cues, data points or revelatory insights. People respond to visuals that help them grasp the full story, especially ones that look and feel proprietary, and that harness a few words to emblazon meaning on the memory. In fact, it's long been known that people remember pictures better than words alone.*
So we always look for ways to visualize how you deliver value for and to your customers, a handy shorthand that's easily grasped — what we call the "solutions graphic."
Visual shorthand for business impact
Think of it as the ultimate glyph or infographic that tells the story of "Why you?" Human beings have been doing this for millennia, with sacred marks, runes, badges, insignia, ideograms, totem poles … any way of inscribing not just identity but function upon the world. In other words, it says visually, here is what we stand for and deliver.
It's your elevator pitch, encapsulated. The solutions graphic is a way of capturing your promise and how you fulfill it, distilling your entire set of capabilities into a single visual — simple, but meaningful and memorable.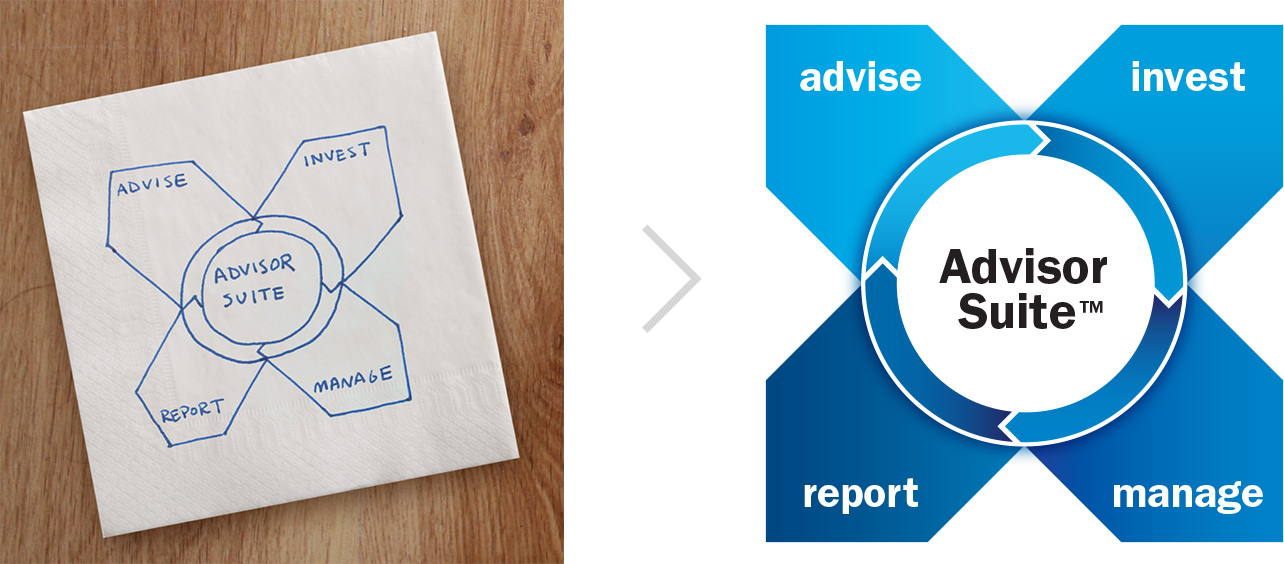 This simple visual organized their diverse set of over 20 products and services into four customer-centric imperatives. It makes what they do easy to understand, and most importantly, makes clear their relevance to the advisor's most pressing needs.
This gave the company's salespeople a clear platform for presenting the full scope of solutions they offer and provided a communications structure for building powerful marketing vehicles — from digital campaigns to collateral, from sales enablement tools to pitch decks. It even provided senior management a framework for considering and organizing new acquisitions. It became not just a unifying graphic, but a strategic tool and a true business asset.
For every elevator pitch, there's an elevator picture that can raise your game.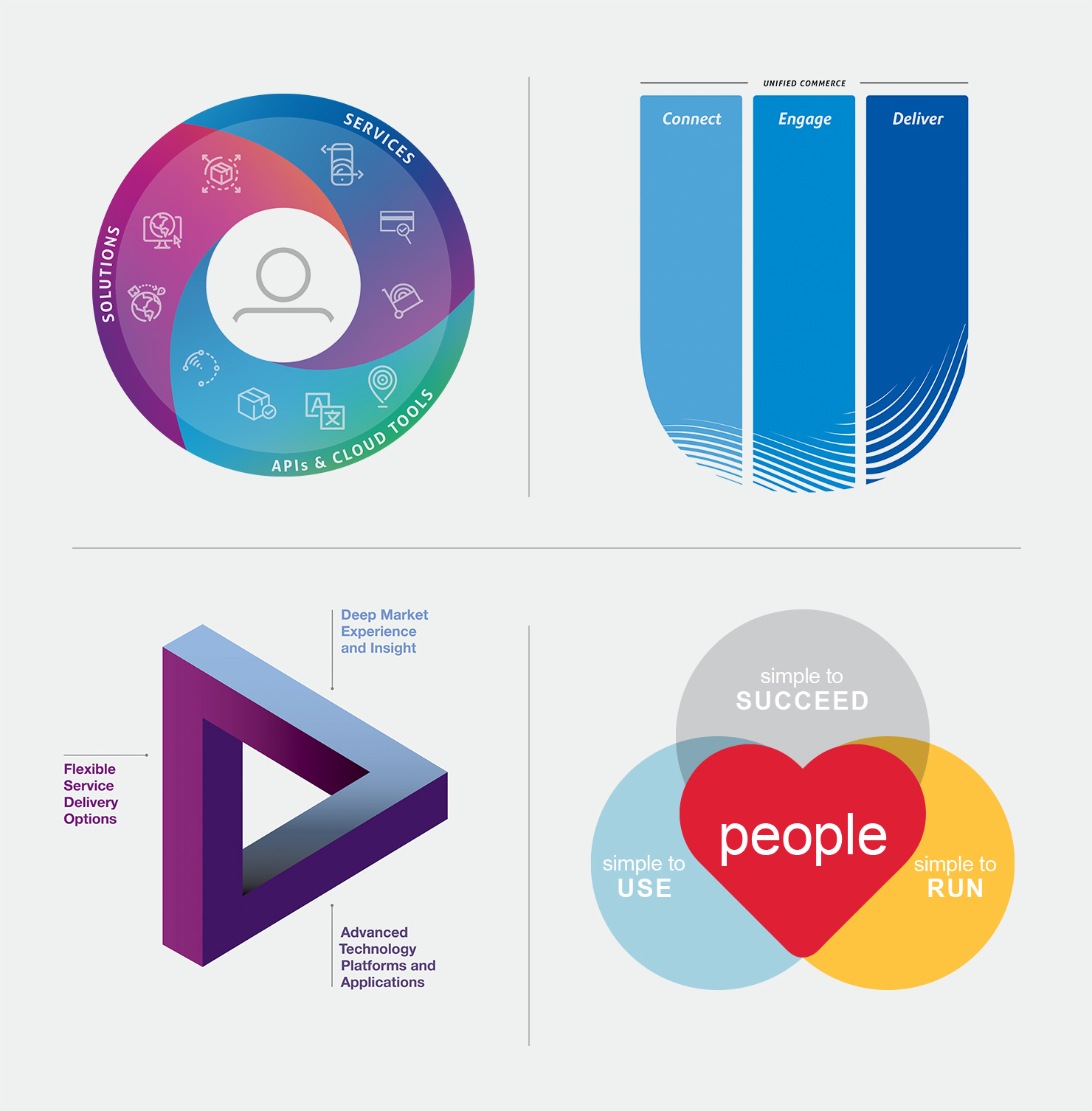 *"The finding of better memory for pictures compared to words was reported as early as the 19th century (Kirkpatrick, 1894) … both tested immediately and at a 3-day delay." Memory for Pictures, Joyce M. Oates, American University, and Lynne M. Reder, Carnegie Mellon University.
Insight

Thriving in the new economy demands building and preserving brand loyalty. But how, really, does your brand measure up — with customers, investors, employees and others? Understanding where you stand now is essential to knowing what to do next, and to evaluating your progress as you build your enterprise and increase the […]

News

New York, NY — Strategic branding and digital agency Sequel today announced a partnership with HELP/PSI to reposition and rebrand the New York City–based community healthcare services organization. Serving more than 13,000 individuals and families through their 13 locations, HELP/PSI targets underserved communities throughout the Bronx, Brooklyn, Manhattan and Queens. As […]

Insight

Right now, every business has felt or continues to feel it: Spending is down. Skepticism among consumers, employees and shareholders is high. Marketers are unsure how to best leverage the limited resources they have, but they recognize times of uncertainty are opportunities to increase market- and mind-share. Where to start? Let's assume […]