Crafting a more perfect union: A pint with a purpose

Rockaway Brewing Company (RBC) has taken the pledge! In support of the "People Power Beer" movement, RBC will be releasing a People Power beer in an effort to inspire people across New York city — and specifically the Rockaways — to unite and combat the range of injustices plaguing our nation. Please join them (and us) on November 6 for the official can release and grab a pint for a purpose!
The "People Power Beer" campaign — an initiative created to benefit the American Civil Liberties Union (ACLU) — encourages breweries all across the country to brew their own versions of a People Power beer. Those who have taken the pledge hope to bring people together in unison and celebration through their People Power brews, promoting camaraderie to impel essential policy change at both the local and national levels; changes that reinforce and substantiate basic protections afforded by the Constitution. Learn more about the campaign here.
As a proud partner in this incredible effort, Rockaway Brewing Company will be revealing their own People Power beer — a deliciously appropriate Mexican lager in a limited-edition can design by Sequel — at their brewery in Long Island City on November 6. We invite anybody looking for a good beer, great times and worthwhile endeavors to attend and watch the poll numbers come in. 10% of the sales prices for each beer will be donated directly to the ACLU in further support of the People Power movement.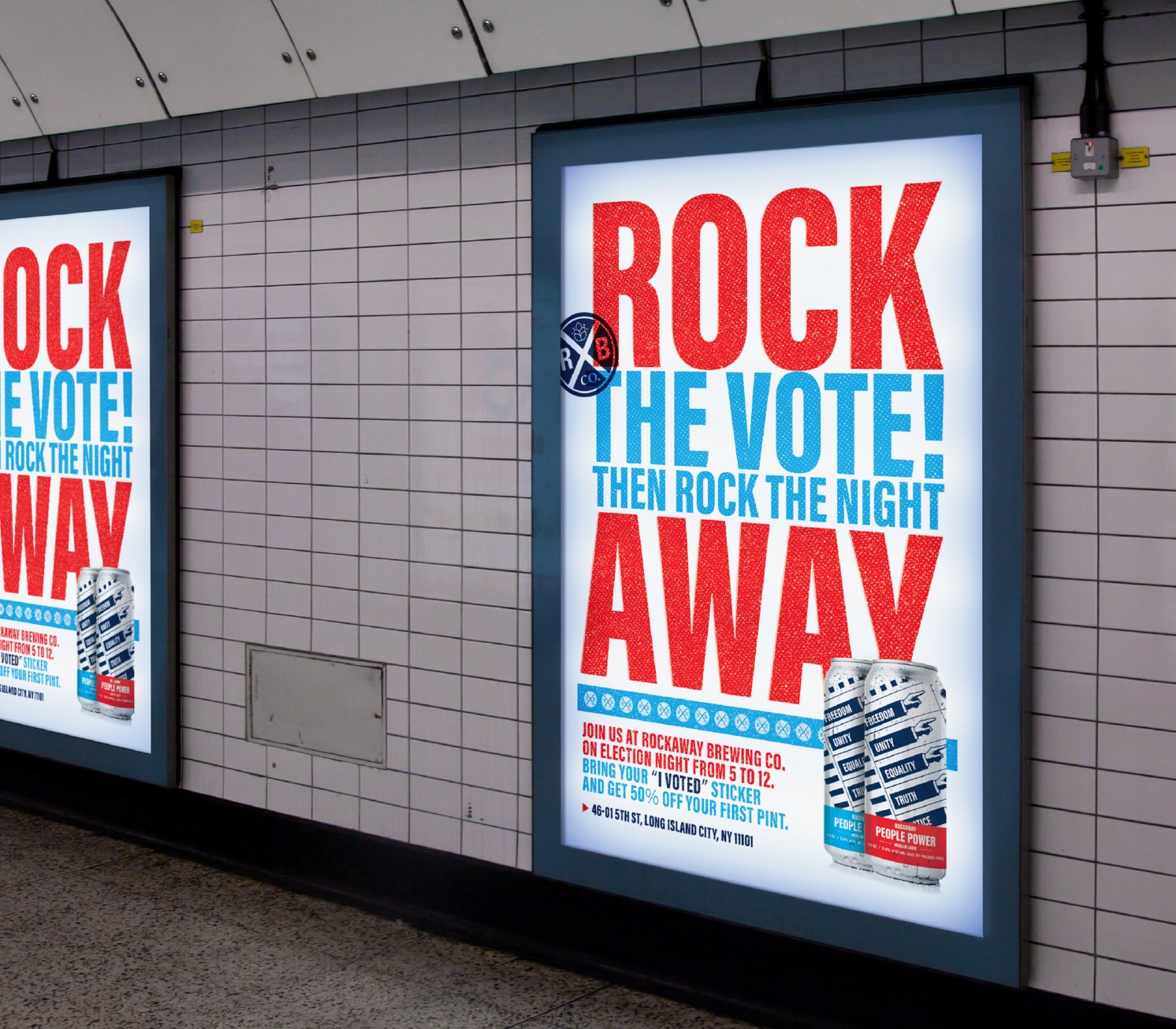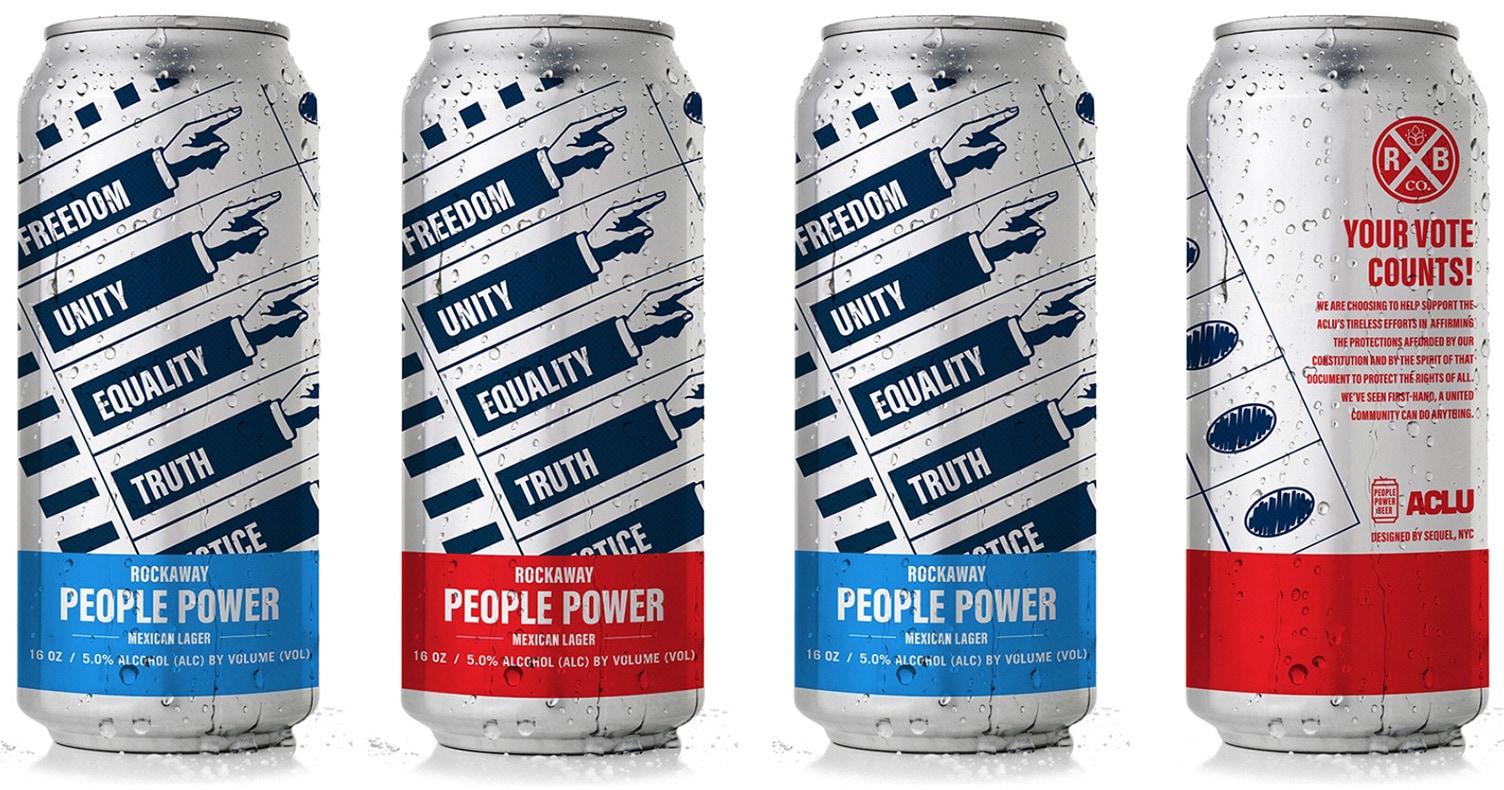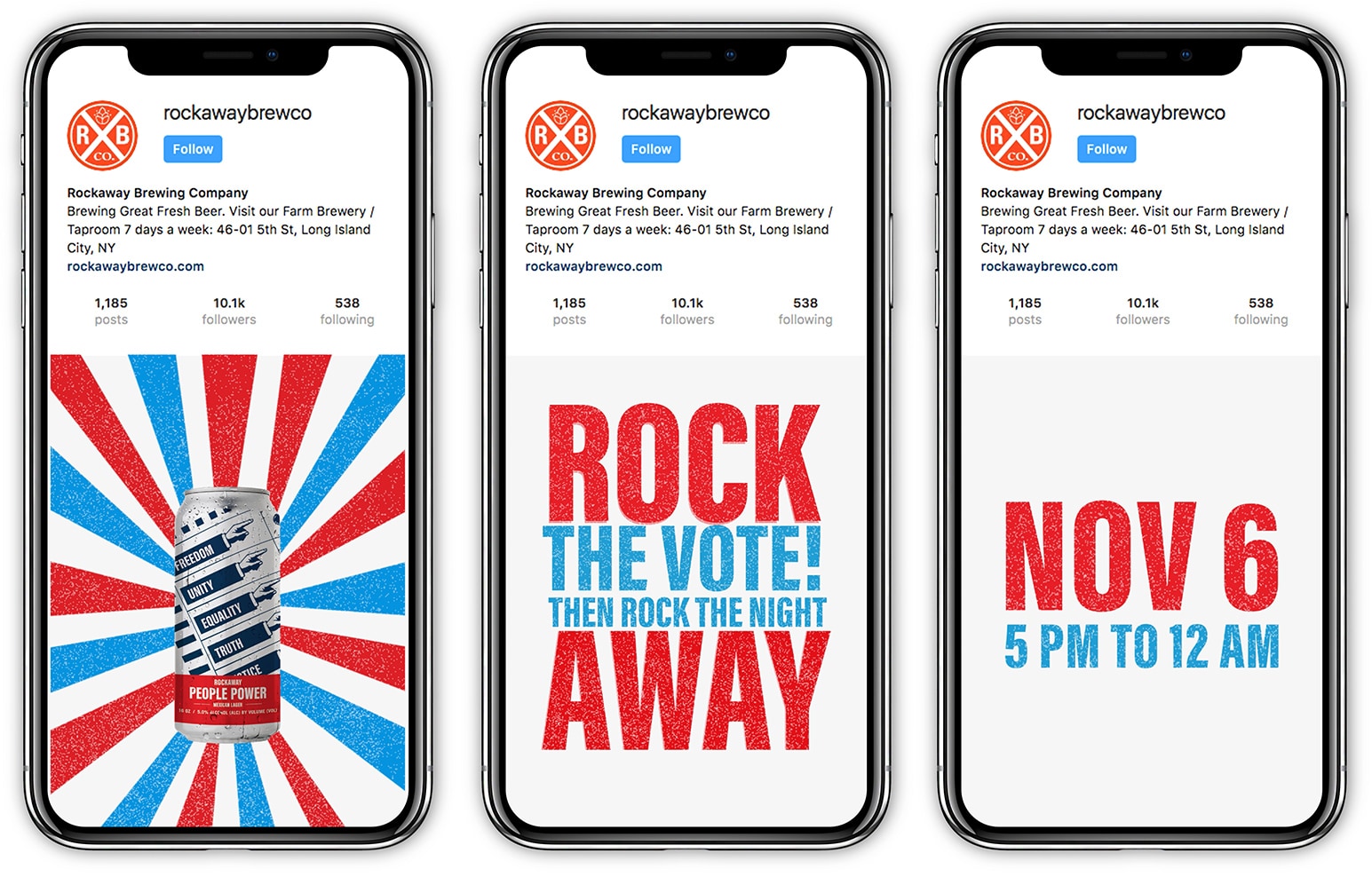 About the ACLU and the People Power movement
The American Civil Liberties Union (ACLU) has been "our nation's guardian of liberty" for nearly 100 years now and is engaged in the ongoing and ever-urgent efforts of protecting and advancing the rights of all of the American people. As an organization with more than 2 million members, activists and supporters spanning the country, the ACLU serves as the foremost force for reform and protection of our civil liberties.
Their grassroots People Power movement is their boots-on-the-ground "army" of volunteers and activists fighting in all corners of the country for some of the most important issues and violations of our basic rights. Functioning at the ground level, the People Power movement is able to bring in people from all walks of life to unite and fight for the case in any and every way they can.
You can learn more about the ACLU here and the People Power movement here.
News

As a mainstay in the celebration and curation of world-class design and creativity, Graphis has chosen Sequel as an award-winner for its brand development and design program for the local craft brewery aptly named Rockaway Brewing Company. We're super excited that a start-up brand and identity that we all love […]

News

We're gathering in Brooklyn on September 23rd to walk the Brooklyn Bridge and back, spending the day raising funds and celebrating life and the quest for a cure to end Alzheimer's. Check us out on social media as we make this a walk to remember! The scourge of Alzheimer's takes the […]

Insight

Thriving in the new economy demands building and preserving brand loyalty. But how, really, does your brand measure up — with customers, investors, employees and others? Understanding where you stand now is essential to knowing what to do next, and to evaluating your progress as you build your enterprise and increase the […]