Envisioning a new path to wellness for the local Rockaway community

Over these last several months, the effects of this global pandemic have been devastating for many New Yorkers. One of the communities hardest hit with an ongoing surge of Covid case numbers is in the Rockaways.
Already struggling with the difficulties of a lack of available resources and services, plus environmental degradation, the Rockaways "have had and continue to have a particularly difficult time with the city and the peninsula in on-and-off lockdown mode," says Jeanne DuPont, Executive Director of the community-based non-profit RISE.
"But amidst all of this uncertainty, an opportunity presented itself", says DuPont, who realized that the Rockaways also have "a surplus of under-utilized throughways that could be re-purposed as outdoor pedestrian open spaces for connecting with family, friends and neighbors in a safe space, as we find our way through the pandemic."
To that end, RISE partnered with the NYC Department of Transportation (DOT) and received a pandemic response grant from the National Association of City Transportation Officials (NACTO) to transform a stretch of roadway underneath the elevated A train into an "asphalt artervention" called The Wellness Way. Featuring 6-foot graphic circles demarcating areas where local community members can safely socially distance, The Wellness Way provides Rockaway residents with a safe, flexible space for COVID-19 testing, in addition to other community-related services including art installations, performances, plant giveaways and distribution of fresh produce.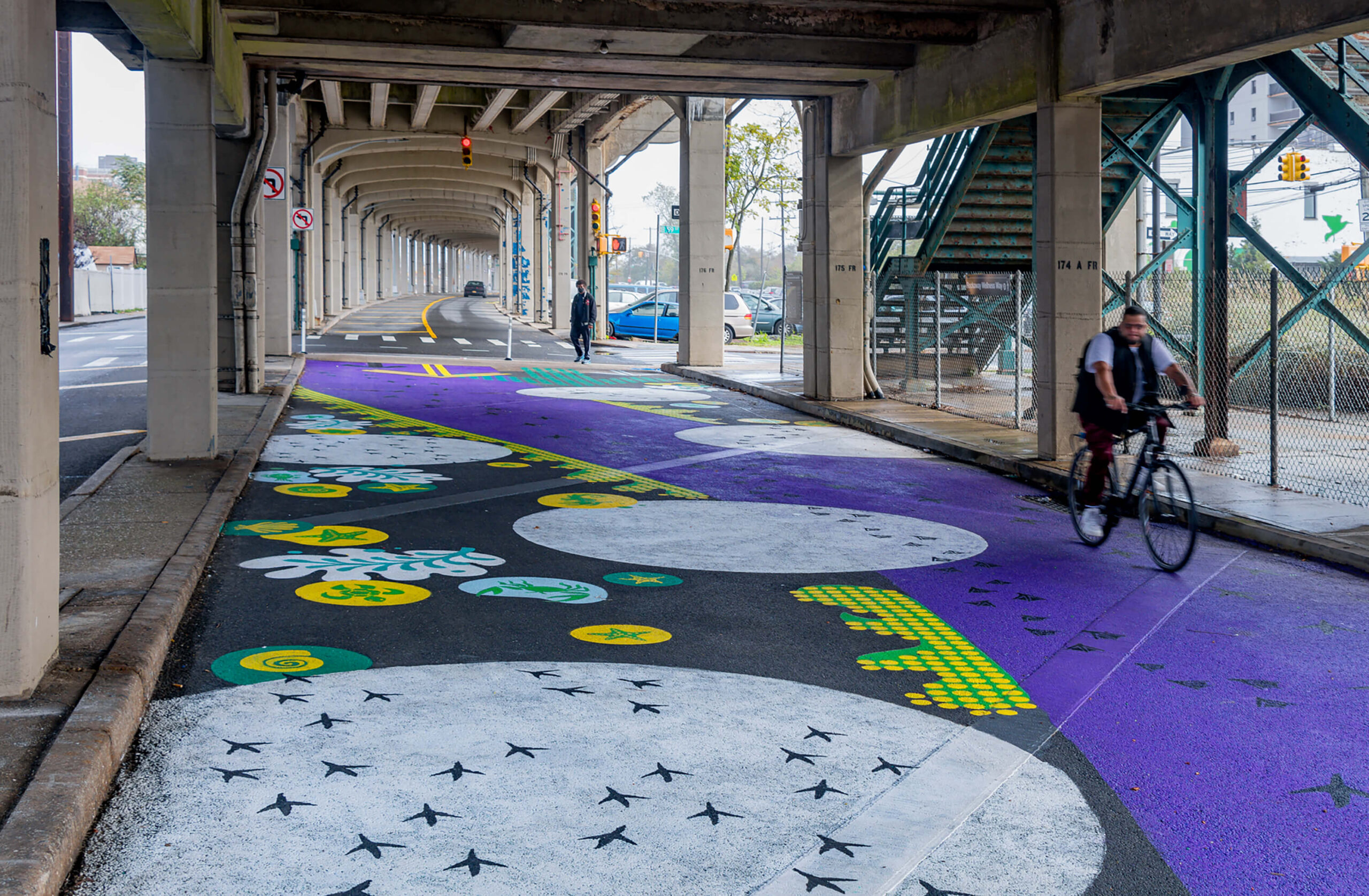 Sequel had the honor of partnering with RISE and DOT to plan, position and design this newly envisioned pedestrian area, branding it as a recovery corridor.
The Wellness Way takes local, visual motifs such as shells, bird prints and seaweed, and combines them with graphic arrows and bold circles representing directional cues and social-distancing spheres—all of which are woven together through a bold purple path. In doing so, this new pedestrian walkway provides the local community with an accessible, outdoor resource and respite to obtain health services, socialize in small groups with friends and family, and get physical exercise walking along and through it.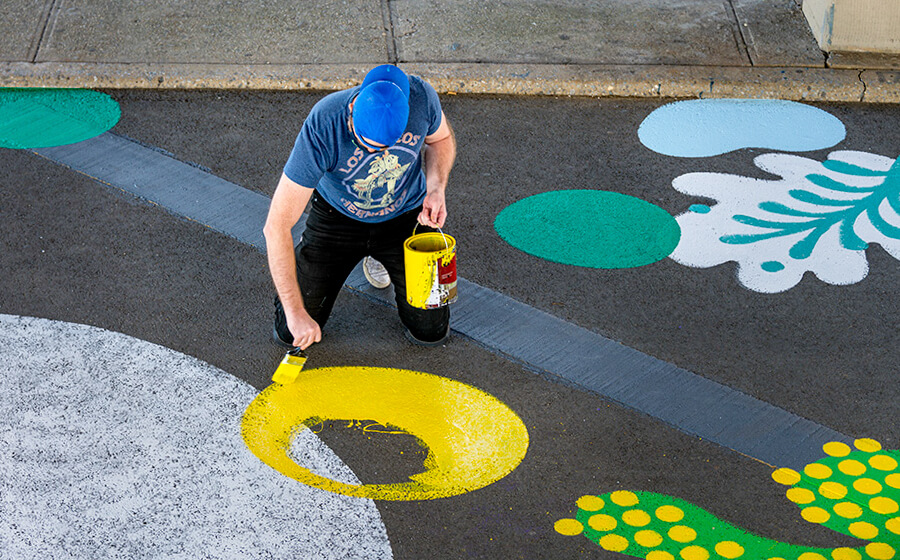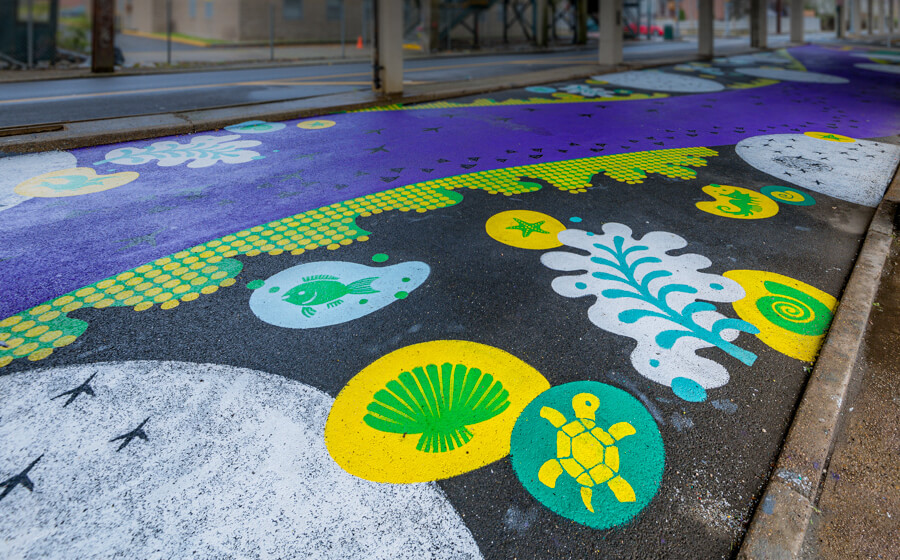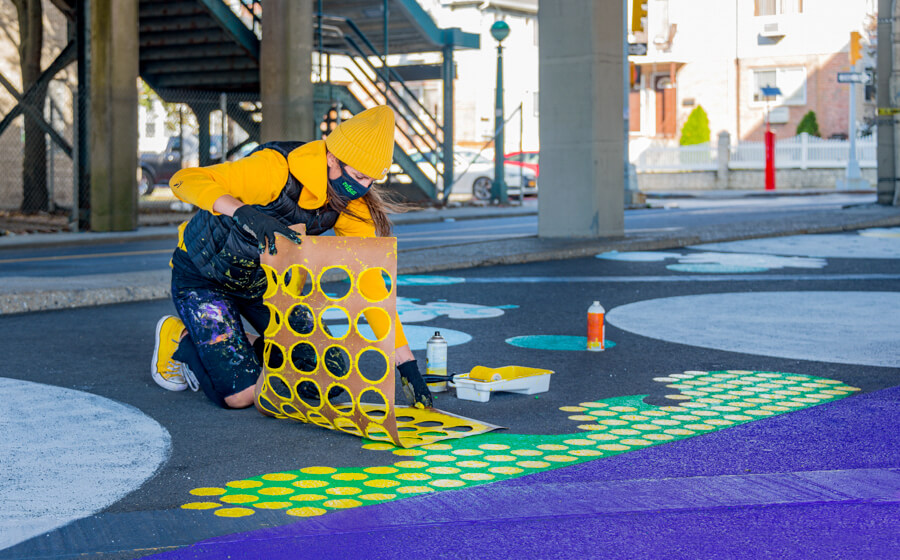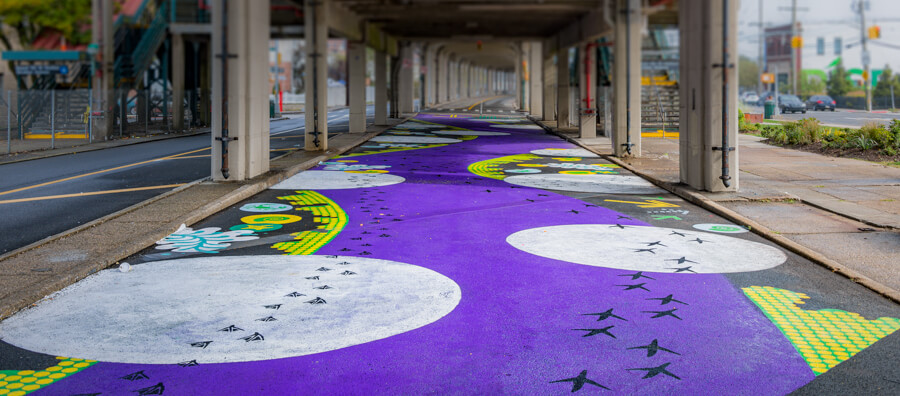 The Wellness Way's official unveiling took place in October 2020 and will remain open year-round between Beach 59th Street and Beach 62rd Street in Rockaway, Queens, NY.
Insight

Creative Director and culture-builder, Dana has been one of our creative and cultural leaders since 2001. Her passion for great ideas, great design and great food has made her one of the reasons Sequel is what it is. And her homemade holiday cookies that she shares with the team every year aren't so bad either [...]

News

When the Rockaway Waterfront Alliance (RWA) first engaged Sequel, they were trying to evolve beyond the limits of their initial organizational reputation. The nonprofit was founded in 2005 as a means to promote environmental awareness around the waterfronts of New York's Rockaways, primarily through programs for elementary and high school […]

News

We're gathering in Brooklyn on September 23rd to walk the Brooklyn Bridge and back, spending the day raising funds and celebrating life and the quest for a cure to end Alzheimer's. Check us out on social media as we make this a walk to remember! The scourge of Alzheimer's takes the […]