The RISE of a new brand: Revitalizing a cultural and educational center for local families
When the Rockaway Waterfront Alliance (RWA) first engaged Sequel, they were trying to evolve beyond the limits of their initial organizational reputation.
The nonprofit was founded in 2005 as a means to promote environmental awareness around the waterfronts of New York's Rockaways, primarily through programs for elementary and high school students. As it continued to grow, and as it got to more fully understand the needs of the students with whom it worked, RWA expanded into more community-based areas that had more to do with social equity and access to health services, food and transportation. However, the expansion into new territory was not reflected in the original, waterfront-focused brand. RWA engaged Sequel to help capture the expanded strategic focus in a new name, visual identity and digital presence that spoke to the needs of the greater Rockaway community.
First, Sequel worked with RWA and its board to develop the new name of RISE, or "Rockaway Institute for Sustainability and Equity." From there, we addressed the fundamentals of the brand, including graphic identity, promotional materials and wayfinding in the center's physical space, a renovated firehouse transformed into a multi-use community center.
From there, our team revitalized RISE's digital presence. We completely reconstructed the user experience to emphasize what RISE does to help both the environment and the people living within that environment to flourish. In addition to giving the whole website a sleeker design, we created an immersive experience that gave equal space to the environmental programs (now branded as "youth programs") and community programs. Our new design also facilitates access to community participant enrollment, key initiatives and insights for potential funders, and upcoming events.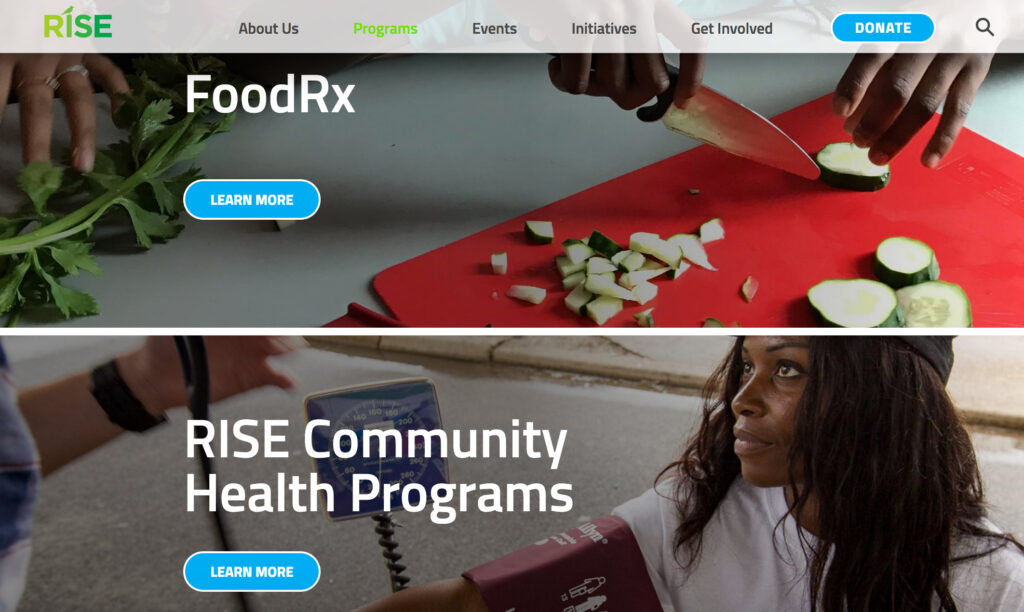 News

Rockaway Brewing Company (RBC) has taken the pledge! In support of the "People Power Beer" movement, RBC will be releasing a People Power beer in an effort to inspire people across New York city — and specifically the Rockaways — to unite and combat the range of injustices plaguing our nation. Please join them […]

News

We're gathering in Brooklyn on September 23rd to walk the Brooklyn Bridge and back, spending the day raising funds and celebrating life and the quest for a cure to end Alzheimer's. Check us out on social media as we make this a walk to remember! The scourge of Alzheimer's takes the […]

News

Over these last several months, the effects of this global pandemic have been devastating for many New Yorkers. One of the communities hardest hit with an ongoing surge of Covid case numbers is in the Rockaways. Already struggling with the difficulties of a lack of available resources and services, plus environmental […]