A brief conversation with Dana Gonsalves

Creative Director and culture-builder, Dana has been one of our creative and cultural leaders since 2001. Her passion for great ideas, great design and great food has made her one of the reasons Sequel is what it is. And her homemade holiday cookies that she shares with the team every year aren't so bad either.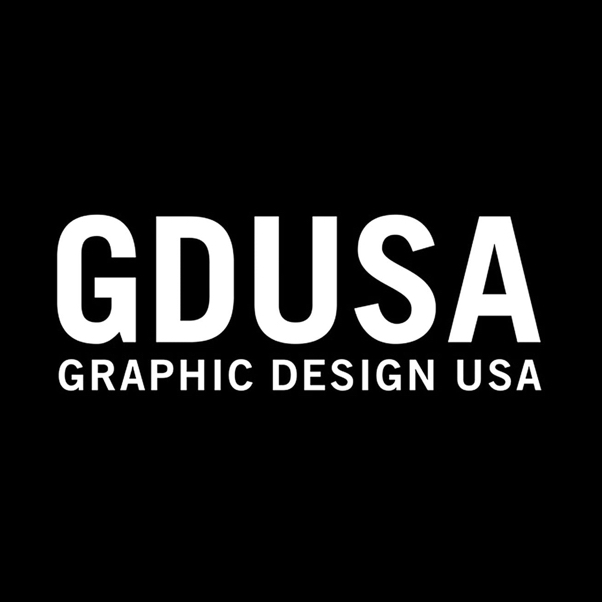 "Top 50 People to Watch" by GDUSA
Dana has been nominated as one of the "Top 50 People to Watch" by Graphic Design USA for 2019. This honor has been bestowed on such prolific design and creative icons as Massimo Vignelli, Paul Rand, Saul Bass, Ivan Chermayeff, Lou Dorfsman, Milton Glaser, George Lois and many others. This award is well deserved. Congratulations, Dana!
Q: So, give us a bit of background — Who are you? What do you do? How did you start off?
I am one of the creative directors at Sequel. I have been designing for more than two decades now. The type of projects I have worked on over the years has changed considerably, but I can honestly say that my passion for design has not. I still love solving problems with great design and storytelling.
In the beginning, before the advent of the computer, when everything you dreamed up was created by hand, I designed all kinds of fun paper promotions, posters, book covers and even a scarf for the Metropolitan Opera.
When I joined Belk Mignogna in 1992, which after many iterations became Sequel, my work became much more strategically focused. It was at this point that I learned how to tell stories that made a difference; stories that resonate with our clients' customers, employees and shareholders.
Q: How has working at Sequel inspired you?
First off, the people at Sequel inspire me every day. Because we are a collaborative studio, we learn from each other. Every day our team of strategists, writers, designers and project managers works together to come up with solutions that will help move our clients' business forward. We work as a team, and our team includes our clients. And, because our clients see our passion for getting it right, they usually stay with us for years.
How lucky am I? I get to spend my days doing what I love — from naming, logo and visual identity development, and print, digital and experiential design to brand guidelines and training.
Q: As you've grown into the work you're talking about, what is it that has kept you at Sequel?
There is truly no other place like Sequel. We've always been about the culture; making sure that this is a place where people are free to be as creative as possible. We really care about each other, and when you know the people you work with believe in you, and truly care, it's easy to be creative. Having a great culture fosters creativity.
Q: So, with all of that, what advice could you offer an aspiring designer when applying to Sequel — or any design job, for that matter?
I interview many young designers, and the ones that stand out are the ones who can speak eloquently about their work. It is not about quantity. I am looking for designers who can think both strategically and creatively. A few years ago, I interviewed a young designer who had perhaps six branding projects in his portfolio. He was straight out of school and had only just arrived in New York City four days prior. Everything in his book was smart and executed beautifully. But what stood out for me were the stories behind each and every design. We hired him on the spot. And, by the way, he is still here — and if I could clone him, I would. He is the model hire.
Q: Could you tell us a bit about what you like to do outside of the office?
I love to read, I absolutely love it. I finish one book and I go right on to another book, then another book. And they're usually about people, really; not so much events, but people — Abraham Lincoln, Douglas MacArthur, Harry Truman, Eleanor Roosevelt, Ruth Bader Ginsburg, Michelle and Barack Obama, and so many others. If I'm not reading, especially during the holiday season, I'll go into these "baking sprints" where I'll make about a thousand cookies and then give them out to friends and family.
Q: And have you taken anything from all of that reading and been able to apply it to your working life at Sequel?
Yes, actually. You know, it's interesting: For one, I love history, and I think it's important to know where we came from; I think it makes you more empathetic. Beyond that, though, I think this type of reading is interesting because a lot of the great leaders always knew that they needed to bring in a council of other types of thinkers. And that's how we work here: We work together, and everybody brings something to the table. You see, it's like a stew: Everybody brings something delicious to it. And so, you can't really fail, because if you have good ingredients, well, it tastes good! If you have good thinkers, good writers and good people working with you at every level — all doing a great job — it's delicious.
Choreo Advisors

Establishing a different kind of wealth advisory relationship for a new "day one" experience

First Eagle Investments

Elevating the perspective on a venerable investment management firm
Insight

Creative Director and culture-builder, Dana has been one of our creative and cultural leaders since 2001. Her passion for great ideas, great design and great food has made her one of the reasons Sequel is what it is. And her homemade holiday cookies that she shares with the team every year aren't so bad either [...]

Insight

The goal of Proud Moments, a behavioral health agency that uses applied behavior analysis (ABA) therapy, is to help children diagnosed on the autism spectrum thrive. So, when they engaged Sequel to refresh their branding and update their website, we made it our goal to create a brand that reflected the hope, optimism and positivity that Proud Moments is all about [...]

Insight

Creative Director and culture-builder, Dana has been one of our creative and cultural leaders since 2001. Her passion for great ideas, great design and great food has made her one of the reasons Sequel is what it is. And her homemade holiday cookies that she shares with the team every year aren't so bad either [...]