MSC Industrial and Sequel create a new branded corporate campus experience.

MSC Industrial Supply Co. (NYSE: MSM), the premier national distributor of maintenance, repair and operations (MRO) products and services, collaborated with Sequel to translate the MSC brand into a visitor experience for their new corporate campus in Davidson, North Carolina.
The new multi-use, six-story facility houses more than 750 employees (associates) and partners and provides a high-profile destination to attract new talent in and around the Southeastern market. In close collaboration with Rule, Joy, Trammel + Rubio Architects, Sequel was charged with two critical environmental branding functions: first, to design and implement a comprehensive wayfinding and signage program that included creating verbal identities for key meeting and collaboration spaces throughout the campus. The second area of focus was to conceptualize the associate and visitor experience from the entry of the building through the access of upper floors and work areas.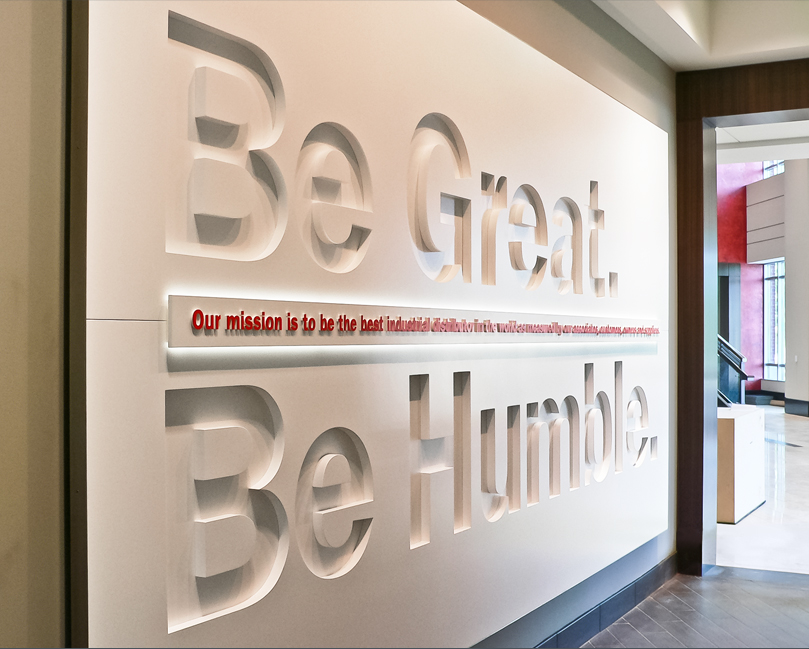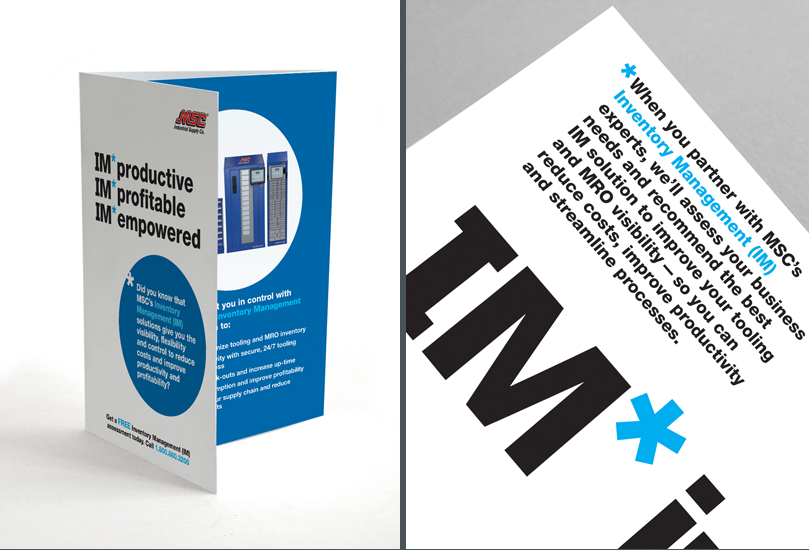 The concept for the visitor experience is "Know What's Next." This was designed as a journey of discovery, reflection and inspiration for visitors and associates alike. It features a "statement wall" with the mission statement and a quote from MSC's founder, Sid Jacobson, plus "milestones in manufacturing" murals that provide impactful, visual landmarks throughout the campus building.
For associates who come to work every day, Sequel designed inspirational visual reminders on each of the six floors. The "Playmaker" paintings celebrate the innovator, the trailblazer and the go-getter with 3D typographic descriptors emblazoned on art assemblages. In conjunction with the "Milestones" exhibition-style murals described above, each floor offers an experiential narrative on how associates can play a role and make meaningful contributions to their respective team as well as to MSC's business success.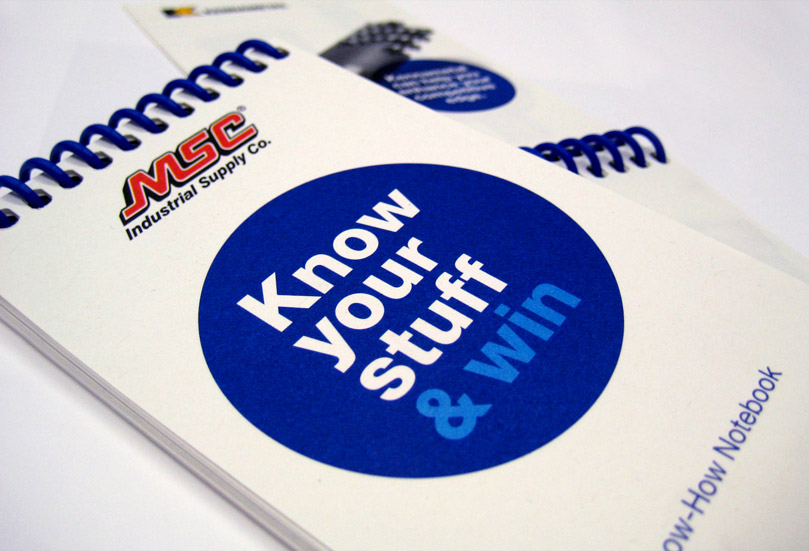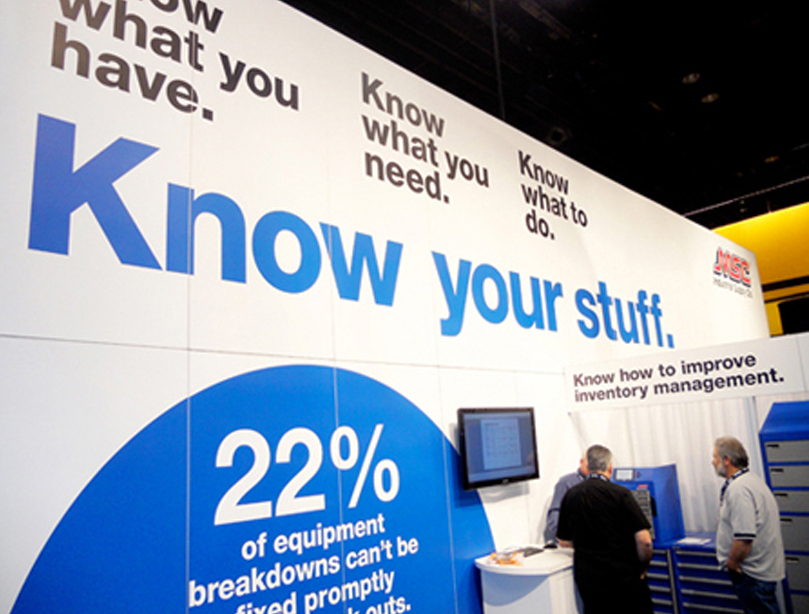 The newly designed campus opened in late September 2013 and will become a critical business and recruiting hub, as well as a source of pride for the more than 5,000 MSC associates across the country. In the coming months, this new design strategy for the MSC-branded experience will also be captured in new and existing corporate office sites across MSC's 100+ offices around the country.
News

Founded in 1982 as an equity research firm, Baron Funds built its reputation on delivering growth equity investment solutions scaled to the long-term investor. Over the years, the business evolved to serve the needs of advisors, institutions and individual clients. At the time of our engagement, the firm had two separate […]

News

Founded in 1856, Credit Suisse has grown into a global private and investment banking behemoth with operations in more than 50 countries and 48,200 employees from more than 150 different nations. But their online efforts to recruit new talent — essential to the bank's ongoing evolution and success — were hampered […]

News

When the Rockaway Waterfront Alliance (RWA) first engaged Sequel, they were trying to evolve beyond the limits of their initial organizational reputation. The nonprofit was founded in 2005 as a means to promote environmental awareness around the waterfronts of New York's Rockaways, primarily through programs for elementary and high school […]